It was an interesting week in ARMS, with Nintendo running the first 'Party Clash' event in the game. It was nicely implemented when it went live, transforming the 'Party Match' area and throwing some fun ideas into matches with quickfire specials and boosts.
In a Splatfest-style approach it also pitted two sides against each other, in this case Spring Man against Ribbon Girl; if you used either character you got extra points and contributed to the team's cause. The prizes of badges and money were decent incentives, and this writer had fun battling on behalf of the charismatic, stylish and fabulous Ribbon Girl.
The result was clearly a gross injustice, and we're calling shenanigans.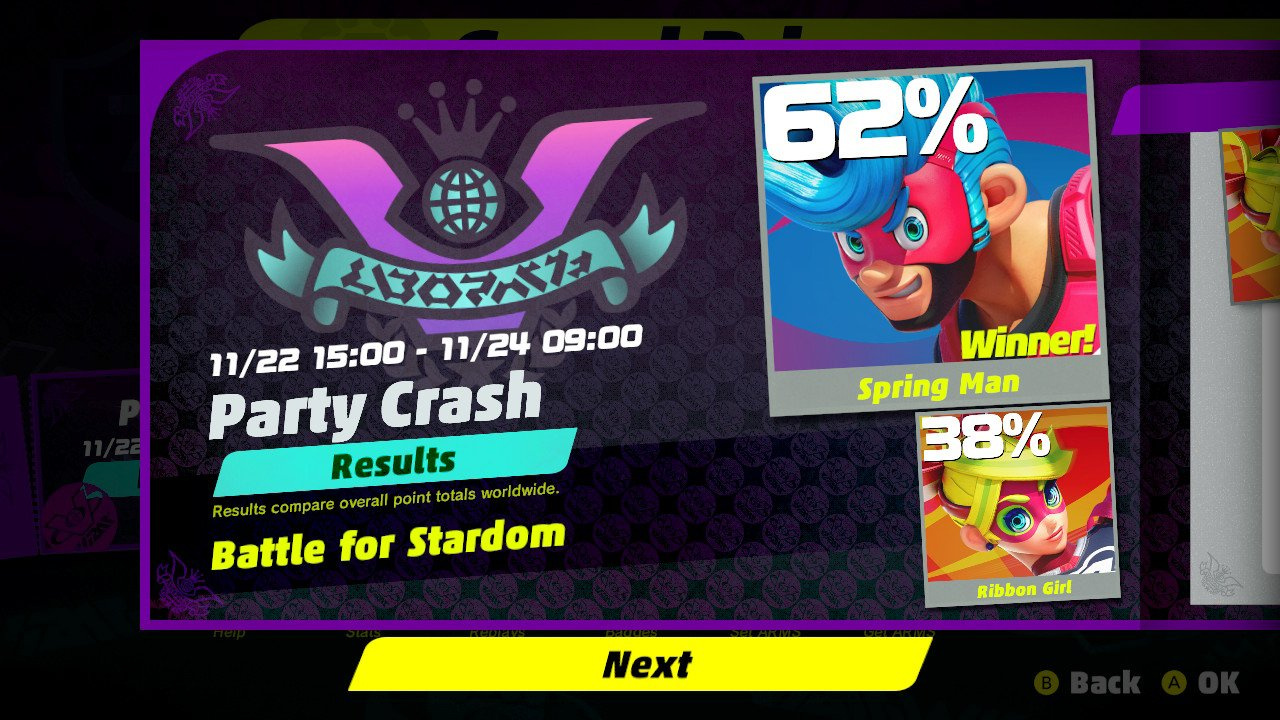 In any case it got us into playing ARMS again, which is the whole point of the event. Did any of you get involved in the Party Clash?