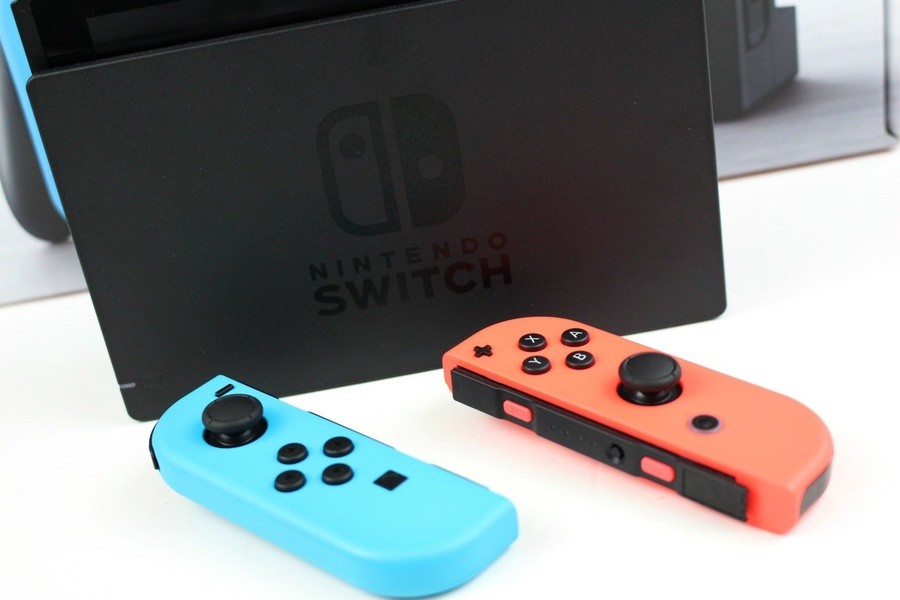 We're heading into what is known by some as the 'silly season' in the games industry. Publishers are understandably eager to get in on the Holiday gravy train, and as a result we have an influx of games to consider. Therefore, it's a good time for our Nintendo Switch Fall / Winter edition of the 'biggest games' series, accounting for just a few months of titles still due in 2017. This is the retail edition, though we'll be tackling the tough task of shortlisting download games in a separate eShop list.
Naturally a number of titles from our previous Summer list have since hit stores, but we're not exactly short of games nevertheless. The line-up isn't as jam-packed as other consoles, but the quality is arguably high; it's also a far cry from recent years where we've had to combine retail and eShop lists for Wii U and 3DS - there's no such shortage of options this time around.
Below, then, are what we think are the ten biggest Switch retail games still due this year, along with some honourable mentions that are jostling for a position.
Nintendo and Koei Tecmo solidified a development relationship with Hyrule Warriors, which brought The Legend of Zelda and the Omega Force-led Warriors franchises together. Along with a lot of DLC that release was evidently a success, so there's optimism that Fire Emblem will be a strong fit for that formula; already out in Japan, this one will also have a version on the New Nintendo 3DS. 
After an exciting reveal at the start of the year, E3 brought us much more of this game as we saw how the next 'sandbox' Mario title will work. With Cappy and the ability to control various items and characters at its core, this looks wildly inventive and fun to play; Nintendo's shown plenty of it in recent times too, and excitement is certainly palpable as it nears release.
A return to the styling of the original Xenoblade Chronicles - which explains its positioning as a direct sequel - this looks to be another enormous and ambitious title from Monolith Soft. The story looks to be full of drama, and along with familiar mechanics there are some new approaches in combat, particularly. We shared some impressions on this one just recently.
There's plenty of buzz around this as a Holiday release, the first time the game will be playable on Nintendo hardware and on the go. On Switch it'll include an exclusive Link outfit and weapon activated by amiibo (or found somewhere in the game world), along with motion controls utilising the Joy-Con. We were rather impressed in our first impressions, and it should provide a sizeable adventure to fill the winter months.
DOOM - Holiday
A surprise announcement in the most recent Nintendo Direct and the second Bethesda-published game on the Switch, this is arguably one of the most demanding games for the hybrid hardware. With fast paced and stylish shooting action, this was critically acclaimed on other hardware in 2016 and will be an intriguing arrival on Nintendo's system.
The download-only original was the earliest success story on the eShop, developed by a small UK team and published by Nintendo. It offers charming solo and co-op puzzle solving, and this retail version includes more than 30 new stages, new challenges and remixes of the original levels. It's also worth noting that those with the download version will be able to buy the extras as DLC.
As with every major Sonic game fans are daring to dream with this title. Very much taking the Generations approach in bringing modern and classic Sonic together, it also features an extended cast of allies and enemies. In addition players can create their own characters with distinct abilities, which is sure to lead to some interesting fan art. Opinion is a tad divided based on previews and footage to date; here's hoping for the best.
An intriguing announcement when it was made, the Switch will get its own version in what is a multiplatform revival for the Rockstar-published detective game. As one of the highest profile games of the last generation it'll be fascinating to see how it stacks up, while there's also the promise of Switch exclusive features and control options.
It's the first official wrestling game on Nintendo hardware in quite some time, which is enticing in its own right. Pleasingly the feature set looks to match up to other console versions, though we're yet to get a finalised release date for the Switch. With plenty of career and customisation options this should keep wrestling fans busy for a while once it eventually arrives.
This narrowly edged out LEGO Marvel Super Heroes 2, which is in the honourable mentions below. We'll have the third Nintendo hardware version of the first game and the first instance of Resident Evil Revelations 2 (as it skipped Wii U); both will also be available separately as downloads. These will have some potentially fun Switch-only features such as Joy-Con pointer and motion controls, along with use of the IR sensor and amiibo.
---
Honourable Mentions
---
That's a batch of retail releases due on Switch before the year is out. Vote for your favourites and chat about your most anticipated games in the comments, and of course let us know of any major releases we've missed!