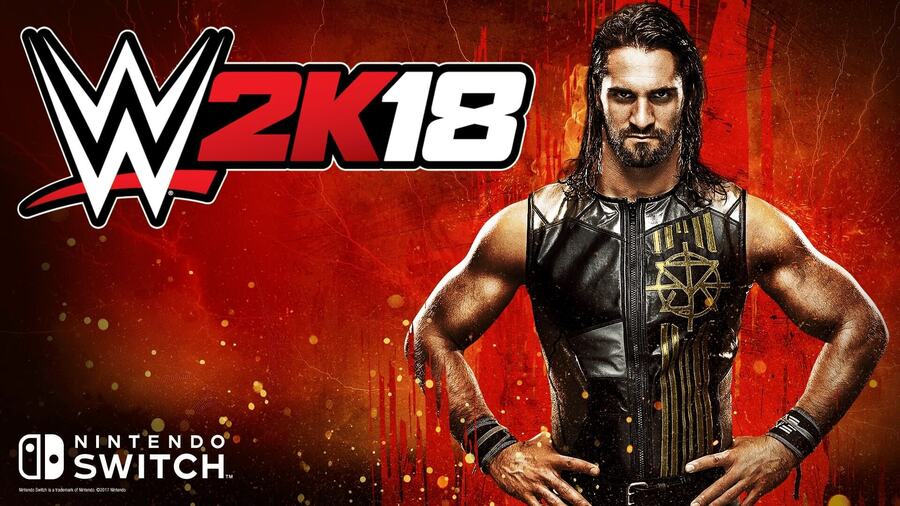 Earlier today there was the pleasing news that, for the first-time in many years, there'll be an official WWE game on Nintendo hardware. With WWE 2K18 coming to the system, plenty naturally wonder how feature-rich the Switch version will be.
2K Sports has now updated its website with details, and on the surface it seems like the Switch entry will include the same core features and modes that are being touted for the PS4 / Xbox One versions. You can see some details below.
Like the other available versions of WWE 2K18, it includes a whole host of new features.

Get ready for eight man matches, a new grapple carry system, new weight detection, thousands of new animations and a massive backstage area. A brand-new rendering engine also gives WWE 2K18 a visual overhaul and will bring the drama of WWE to life like never before.
A new MyCareer experience puts you on the path to greatness as you journey along on the road to WrestleMania.  Explore WWE like never before through free-roaming backstage, conversing with WWE Superstars, forming alliances, making enemies, seeking out quests, and strategizing for upcoming matches.

Can your MyPlayer make it to the WWE Hall of Fame?  Introducing the all-new Road to Glory. Compete with opponents online to improve your MyPlayer by earning unlockables, boosts and upgrades all while securing your entry into special events that are held alongside real-life WWE special events, such as pay-per-views.

Customize WWE like never before with an even deeper set of customization tools and the new Custom Match option. The robust Creation Suite also offers even more detailed features for Create-a-Superstar, Create-a-Video and Create-an-Arena.

Dominate the ring with tons of your favorite WWE, NXT and legendary Superstars.WWE 2K18 offers the most complete roster of the biggest and brightest WWE and NXT Superstars and Legends to ever grace a WWE ring.
Right now it's just down for a 'Fall' release.
It'll be fascinating to see how the Switch version of the game stacks up - if it is fully featured and with solid performance those are big plus-points, adding to the obvious benefits of portable and on-the-go play on Nintendo's system.
Are you optimistic about WWE 2K18 on Nintendo Switch?
[source wwe.2k.com]