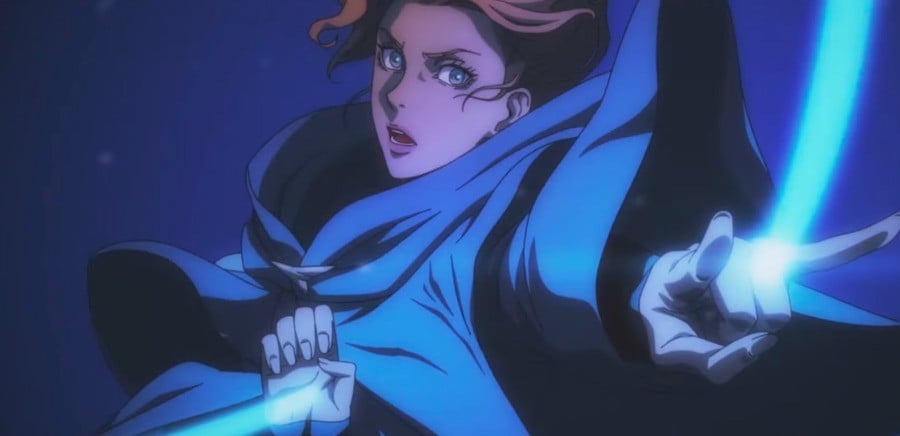 Netflix's Castlevania animated series premiers this week, and off-screen footage has emerged showing the introduction sequence and two key scenes.
The quality of the footage isn't great and those of you wanting to feel the full impact of the production might be advised to wait until it launches officially on the 7th July, but for those of you who simply cannot resist there are three clips embedded below. 
The first is the intro, the second shows a major action scene involving Trevor and a grumpy cyclops and the third is Dracula's wife (and Alucard's mother) Lisa arriving at his castle.
While it's hard to make out the finer details the animation seems pretty solid and the character designs look like a neat mixture between Castlevania III's artwork and that seen in the more recent Mirror of Fate on 3DS. The cast is solid as well, and we get a brief sample of their vocal talents in these clips.
Will you be tuning in when this launches on Netflix? Let us know by sinking your fangs into the comments below.