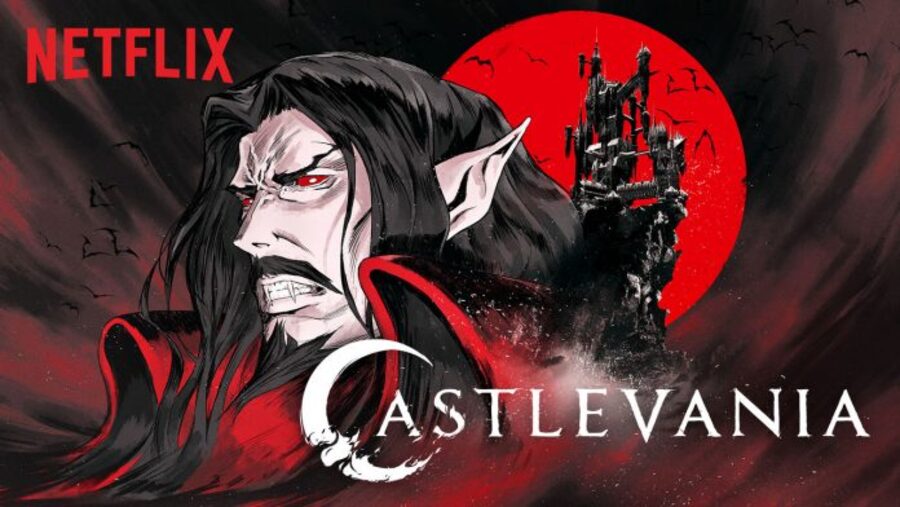 Netflix's promising Castlevania animated series isn't far away now, and producer Adi Shankar has revealed some of the voice talent signed up for the show.
He's joined in the video above by Scottish actor Graham McTavish (Erik the Viking, The Hobbit) - who plays the role of Dracula - and runs through some of the other big names involved with the project.
The most notable of these will be Richard Armitage, who starred alongside McTavish in The Hobbit movies as Thorin Oakenshield. Armitage is also well known for his TV work, and starred in the BBC's popular Robin Hood series a while back.
Alucard will be voiced by the man you see below, James Callis (Battlestar Galactica, Bridget Jones's Baby) while Sypha Belnades will be played by Alejandra Reynoso, best known for her work on animated children's productions such as Winx and G.I. Joe.
The roles of "The Bishop" and "The Elder" will be played by two pop culture legends: Matt Frewer and Tony Amendola respectively. Frewer has starred in numerous Hollywood movies such as Honey, I Strunk the Kids, Disney's Hercules, Monty Python's The Meaning of Life, Watchmen and Pixels, but it is his portrayal of '80s virtual TV star Max Headroom which has given him lasting fame.
Amendola is best known for his role in the TV series Stargate SG-1, but has also appeared in movies such as Annabelle and The Legend of Zorro.
We were already excited about this show - which will use the storyline of Castlevania III: Dracula's Curse as its foundation - but now we know the vocal talent involved, the wait until July 7th is going to be even harder to take.