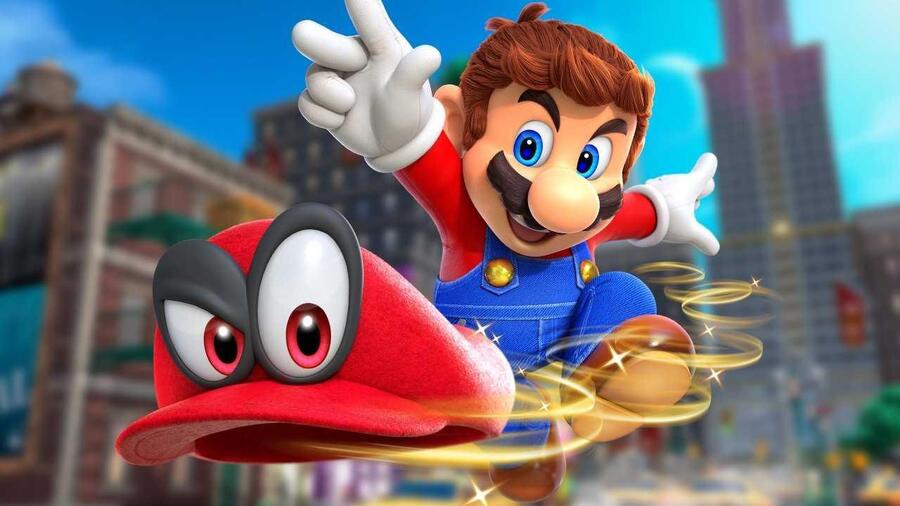 We've absolutely adored the time that we got to spend with Super Mario Odyssey at E3, and it's fair to say that it's shaping up to be an amazingly creative game which mixes the usual Mario platforming action up with hat-possessing abilities and a whole host of zany real-world style levels.
While the E3 demo for Super Mario Odyssey has certainly whet our appetite, it seems there may be a few more surprises under Mario's cap. In a recent interview with TIME, the game director Kenta Motokura revealed the following in regards to multiplayer possibilities:
This is a game for the Nintendo Switch, so probably. But I'm afraid we can't share anything about that today.
"Probably" is good enough for us; multiplayer would be the icing on an already delicious cake. In addition to this, Motokura also revealed that Cappy cannot capture every enemy:
There is a rule where if you come across enemies wearing hats in the game, you're not going to be able to capture enemies already wearing hats.
Let's hope Mario doesn't come across any gigantic dinosaurs wearing hats then or he might be in trouble. Be sure to hope over to TIME and read the full interview, there are a few more interesting details which you might not want to miss.
Are you excited about the possibility of multiplayer in Super Mario Odyssey, be sure to let us know with a comment below.
[source time.com]