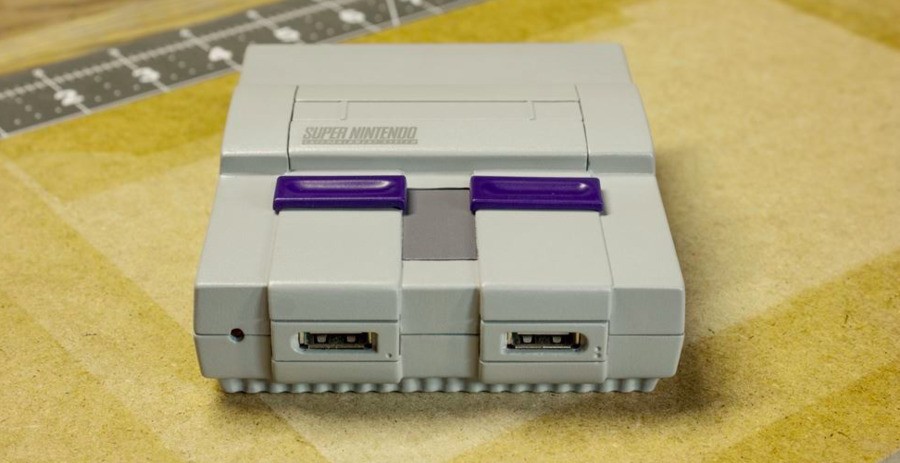 Nintendo hasn't officially stated if we're getting a SNES Classic Mini yet, but rumours suggest that it's happening. The company has apparently learned its lesson from the NES Classic and will hopefully, you know, actually make enough units this time around - but if history repeats itself then we've always got Robert S Dunn.
Dunn has created his very own SNES Classic, powered by a Raspberry Pi 3 and complete with a fetching, 3D-printed plastic case which looks every inch like an official product.
Dubbed the "Multi Game System Mini" because it supports multiple formats - not just the SNES - this tiny unit is strictly limited in production; only four systems are thought to have been created by Dunn, which means he's already halfway to matching Nintendo's total production run for the NES Classic. 
Only joking, of course, Nintendo actually made 12 NES Classics.
[source medium.com, via instagram.com]