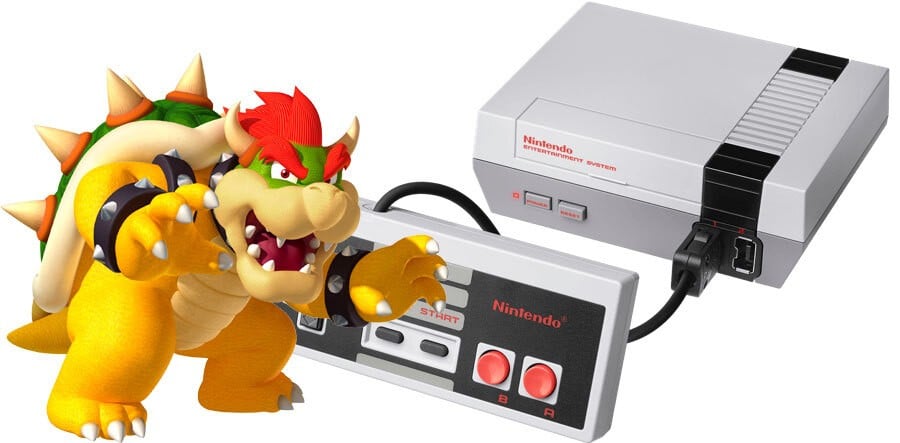 E3 is finally over and it's been a strong showing for Nintendo this year. We've seen lots of interviews coming out of the expo from Nintendo's top brass so far, and now it's the turn of Nintendo's Sales and Marketing head, the perfectly named Doug Bowser. Speaking to TechCrunch he had a few things to say on learning from the NES Classic Mini, getting Nintendo's brand out there and not focusing on VR for the time being.
Here's what he had to say on the NES Mini shortages:
We've learned a lot from the NES Classic. The NES Classic was originally intended to be a holiday item and obviously there was high demand. So we doubled down and continued to produce it as we went into the next quarter. But we decided we wanted to focus on other areas. So we're not producing any more at this point. But we've learned a lot.
Bowser went on to discuss plans to ensure Nintendo's IP is in front of everyone's eyeballs on a constant basis:
We've got a strategy where we want to increase the number and frequency of touch points with Nintendo properties with consumers. We're doing that in a couple of ways. First, the console business with the Switch — through our dedicated console platform. We're also doing our mobile business. We're doing it through licensing agreements, such as the Vans deal or the Uniqlo deal that we did this year. And we're doing it with out of door experiential opportunities, such as Universal Studios.
Lastly, Bowser said it still wasn't the time for Nintendo to take the plunge into VR:
There's obviously some VR opportunity on the floor. For us, that's not our focus right now, but we always look at opportunities and where we can take gaming experience further. But we have nothing more to announce right now.
Head over to TechCrunch to read the full interview, and be sure to let us know your thoughts on these statements with a comment below.
[source techcrunch.com]