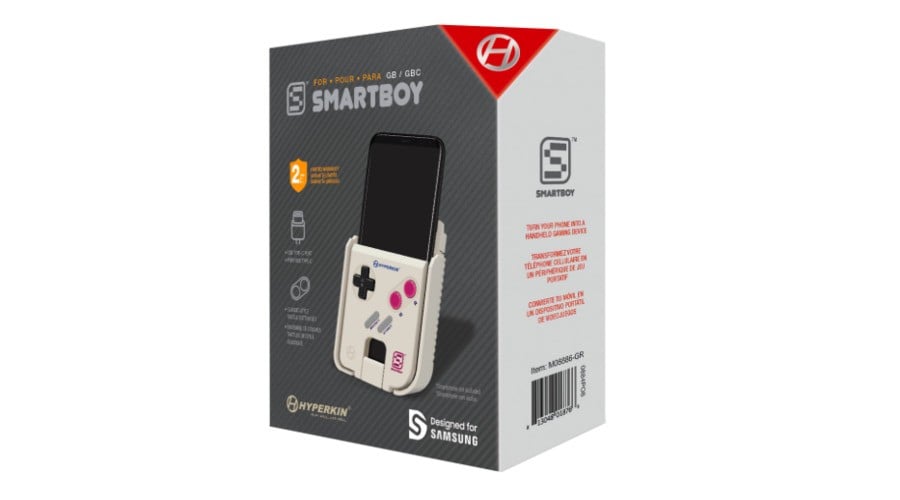 European publisher and retail group PQube has confirmed that it will be bringing the Hyperkin SmartBoy to Europe.
The SmartBoy is a device which bolts onto your Android phone and allows you to play original Game Boy cartridges. It's been released as part of the Samsung Mobile Accessory Partnership Program, and is geared towards Samsung's phones - namely the ones with new USB Type-C connections, like the Galaxy S8. Compatibility with other Android handsets is being mooted, but Hyperkin hasn't disclosed a full list of those it will work with yet.
As well as playing original games, the SmartBoy is apparently compatible with other apps and games available from the Google Play Store, so you may be able to use it with other emulators as well.
You can pre-order the SmartBoy at Funstock Retro for £59.99, but stock is expected to be very limited.