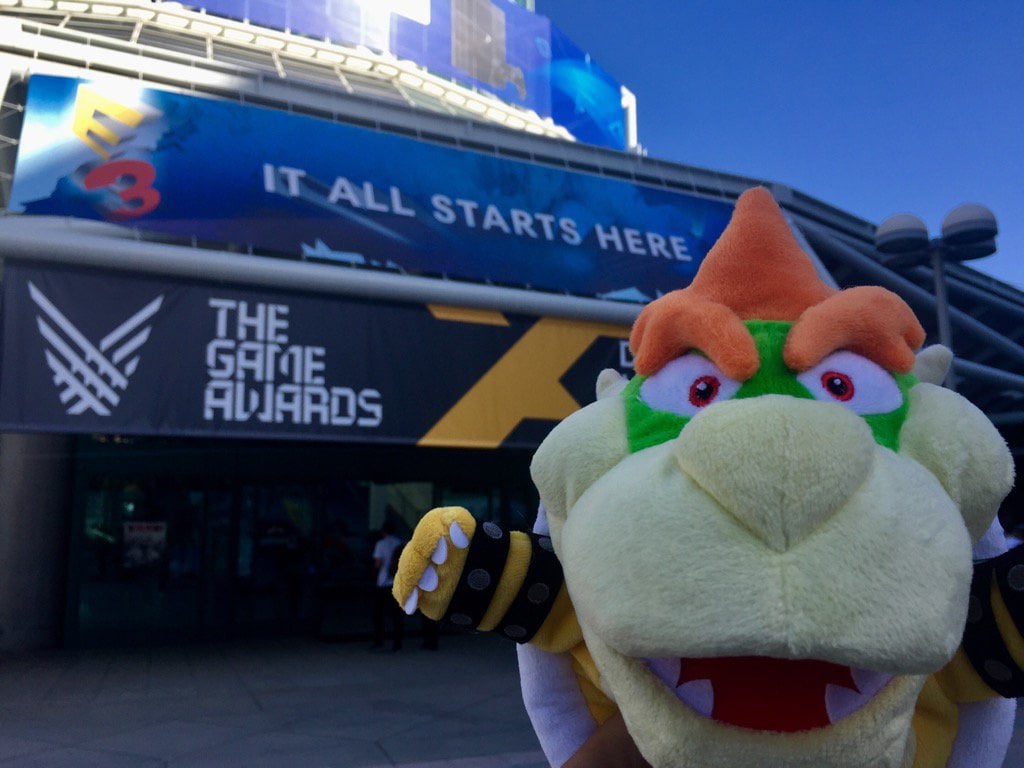 Well, E3 has gone for another year, and it was very much a continuation of the norm. The various press conferences and presentations were the usual mix of exciting games, impressive showcases and some PR bluster. I thought there were some solid efforts from third-parties, with Ubisoft being particularly pleasing for those that lean towards Nintendo, though no-one seemed to 'win' or truly hit their marks. EA was its usual self, frankly, Bethesda was limited in what it could show, Xbox 'won' on social media with the shiny new Xbox One X but was also accused of an unconvincing pitch for the hardware, and Sony did little wrong but struggled to blow anyone's socks off. There was a lot of competence on show, with relatively few hair-raising moments (from my perspective, at least).
I think that judgement applies to Nintendo, too, though I am pleased to see that a large proportion of Nintendo Life's voting community appreciated the big N's efforts. I think by most standards Nintendo had a reasonably strong show, as it showcased big hits for this year (in particular Super Mario Odyssey) while throwing in surprises of various sizes. It sums up E3 nicely that a highlight, and one of Nintendo's best performers on social media, was Metroid Prime 4. We only had a logo, but it was a rare instance of Nintendo playing the same game that rivals have for years - tap into fan demand, and if you have a distant project they want to know about then make the announcement even if there's nothing real to show. It was a moment that certainly gave me goosebumps, as it had been top of my Switch wishlist since the system was announced; hopefully the game will be shown off and playable at next year's show if not before.
Focusing on the positives, Nintendo found a decent balance between promoting the planned big-hitters of the Switch - with the Spotlight being the main vehicle for that - while also unveiling quite a lot of content for the 3DS. The Treehouse team, as always, showed terrific enthusiasm and knowledge, and it felt like a reward for diehard Nintendo E3 followers when Metroid: Samus Returns was unveiled by the localisation team. The 3DS certainly came out of E3 in a much healthier place, with that 2D Metroid along with Pokémon (which was announced before E3) and others set to give it some high profile arrivals as 2017 progresses. 
It was a good call, too, to push hard with Super Mario Odyssey, and the live demonstrations stayed relatively fresh in the first two days before demo areas started to loop a little on day three. That stylish Spotlight trailer, the booth design and the focus on that game worked well for the big N, with major non-specialist news outlets (or 'mainstream media' for fans of such terms) happily taking the Mario angle and running with it. Nintendo is leveraging the brand pretty effectively right now, and most importantly the game looks fabulous. I'll be interested to see how well the experience 'flows' in the full release, but conceptually and creatively it does look like top-notch Mario fare.
There were plenty of games shown, of course, with our first extended looks at titles like Xenoblade Chronicles 2, while Mario + Rabbids Kingdom Battle couldn't have hoped for a better reception, helped by the evident quality and creativity that Ubisoft's teams have brought together. Then we had Invitational events, all focused on three games that Nintendo is pitching as multiplayer / social competitive summer hits. Splatoon 2 arguably had the best event courtesy of the fact there were four high-class teams competing.
I felt the events for Pokkén Tournament DX and ARMS weren't particularly strong showcases, mainly because the standard of play wasn't good enough. What lures viewers to eSports, it seems to me, is seeing skilful players stretch games to their limits, playing in ways to which others can aspire. Both Pokkén and ARMS relied on a mix of YouTube / Twitch streamers, 'pro' gamers that had no idea how to play the game in question (with the ARMS event) and some members of the public. Watching players stumble around isn't particularly fun, and both those events only sparked into life when a few of the better players met or when the game producers took on the winners to show them how it's really done. That would be my key point for Nintendo with these events - follow the Splatoon 2 formula and bring together the strongest players to compete, as that shows the games at their very best.
There are lots of positives there, but I do think Nintendo had a few mis-steps. For starters day two had both the ARMS and Pokkén Invitationals, which took up large chunks of time with questionable quality. Day three was then mostly repeated demos that then ended a couple of hours earlier than normal, with the nice bonus of ARMS update information softening the blow. Day one seemed like it hit most of its marks and was downright thrilling at times, but day two lost a little steam before we had a slightly underwhelming last day.
Nintendo also left a lot of threads dangling, with follow-up interviews by the likes of Reggie Fils-Aime giving few reassuring answers. A number of Switch topics are still on the table - Virtual Console, the online service, details on the voice chat / lobby app expected with Splatoon 2, streaming apps such as Netflix etc, HOME Themes, UI updates; all were posted missing. Not all of those were ever likely to be covered, but Nintendo could have thrown more enthusiastic and devoted followers a bone or two in these areas.  
That said, that's likely all deliberate in terms of Nintendo's strategy. E3 was used to push a few core messages at the wider public through social media and conventional media buzz - Mario, Metroid, major Switch games, the 3DS is still alive. Those smaller issues that matter to the likes of me can be covered later through Nintendo Directs and info drops. There's already the expectation of a pre-Splatoon 2 Direct, which could cover a couple of key areas, and Nintendo will now doubt have a number of online streams and events over the rest of 2017. So even accounting for disappointment at the relatively narrow focus of E3, there's the consolation that Nintendo communicates in various other ways, too.
Overall, then, I think a potential grade for Nintendo at E3 could be a B or B+. It built hype for Mario and some other Switch / 3DS games out this year, while also causing a stir with announcements for the more distant future (such as Pokémon, Yoshi, Kirby and Metroid Prime 4 on Switch). As a Switch and 3DS gamer I came out of the week feeling pretty pleased about what's to come, especially with the ongoing temptation of some key 3DS titles (I expect a solid Switch line-up this early in its life, frankly). Yet even accounting for Nintendo's desire to preserve a number of details and reveals for Directs, I still felt it stretched its content a little too thin when one or two more areas of interest would have made the week even better.
All told, though, Nintendo delivered a solid E3. That was arguably the minimum of what was expected due to how young the Switch is in the market, though Nintendo gave welcome life to the 3DS too. Besides, all of those missing details should hopefully mean that there are more Directs and enjoyable online occasions to come in the next six months.