Now that the dust has settled following E3, Nintendo fans can take stock and assess which games they're planning to pick up for Switch and 3DS. The big N, for its part, is happy to help us make those plans.
The Nintendo of America Twitter account has posted an infographic showing some of the major releases on the way this year. It's not an exhaustive list - there's no Rayman Legends: Definitive Edition, to give just one example - and naturally it overlooks the pleasing breadth of download titles due this year, but it gives an indication of the games that were given focus at E3.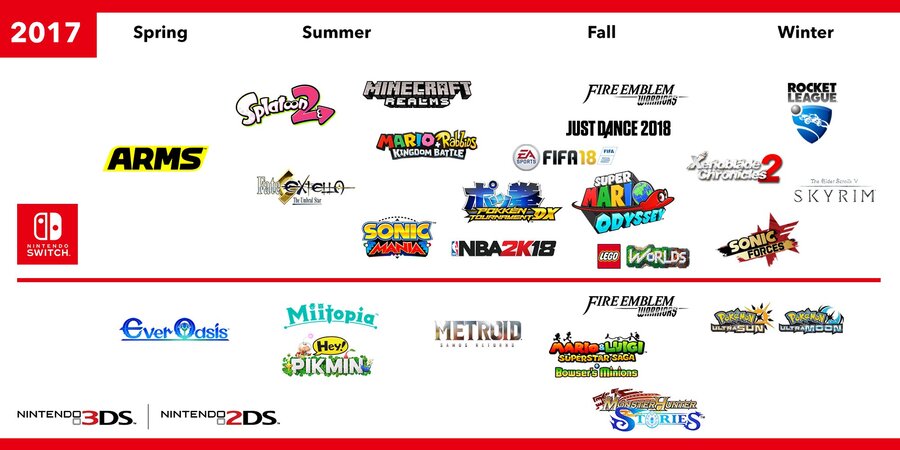 What do you think of this line-up, and what other Switch and 3DS games are you excited about that didn't make it into the infographic? Let us know in the comments below.
[source twitter.com]