The retro hardware modding community often does amazing things, blending modern gadgets with old gaming technology in clever ways. One individual who produces some neat ideas is Dorison Hugo, better known as 'lyberty5' on YouTube. A little while ago we shared his video showing how to create a tiny SNES Mini, and now he's produced a rather neat controller.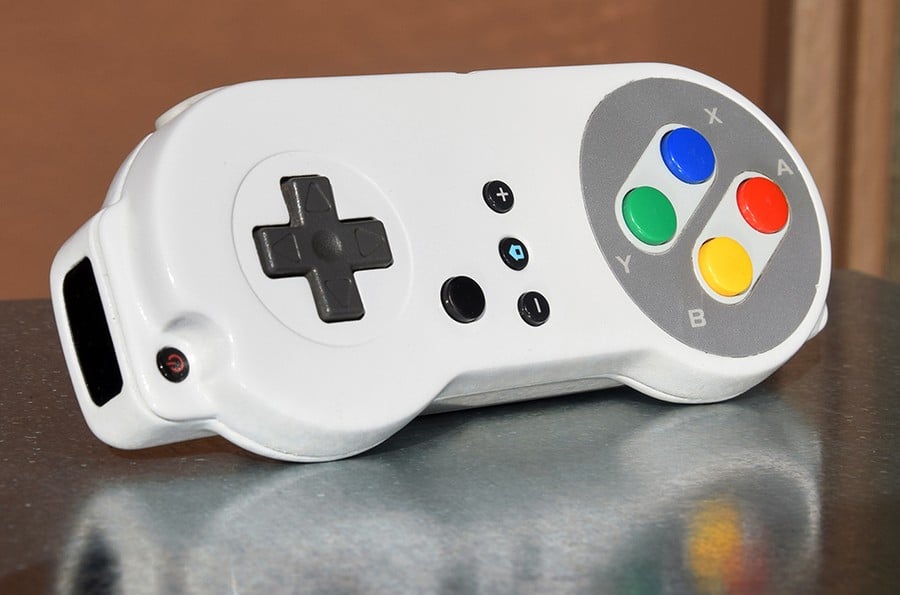 The SNES Wiimote essentially fuses a Remote and SNES pad into a chunky (though relatively ergonomic, by the looks of it) mix of both. The functionality is that of a Wii Remote, with buttons 1 and 2 mapped to the ABXY buttons, and the Remote's A and B mapped to the SNES shoulder buttons, with A also given another small '1' button. The creator states that no functionality is lost, there are just more buttons for each task.
You can see how it was made in the video below.
It's a neat idea, and shows how some knowhow and technical expertise can go a long way.
Let us know what you think of the SNES Wiimote in the comments.