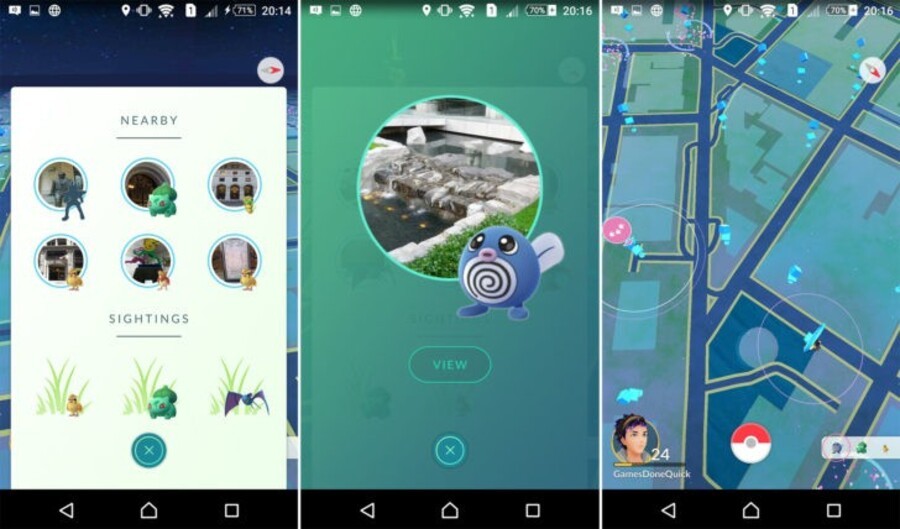 When Pokémon GO came out, it launched with a fairly hit or miss means of tracking Pokémon via footstep measurements. This system was rather difficult to accurately read and just failed to work altogether at times, so Niantic decided to pull it early on. The problem is, it never replaced it with another means of tracking Pokémon, instead resorting to showing you which Pokémon were somewhere relatively close to your location.
However, Niantic has been testing a new feature on the West Coast of the US, which reintroduces the radar to an extent as the "Nearby" feature. Essentially, this feature will show you what Pokémon are nearby certain Pokéstops, and if you select the Pokémon, a waypoint will be placed on your map that will guide you to it. It's a pretty neat feature, and it seems that Niantic is ready to take it to the next level of testing. Here's what was said in a recent post on the official site:
After reviewing your feedback, we have made some changes to the Nearby feature we were originally testing in San Francisco, California. We have changed the feature to only show the Nearby feature if a PokéStop is close to your location. In addition, we have also made changes to the way Sightings now works.

We will be expanding the ability for Trainers to test this updated version of the features and provide us with feedback. Starting today, Trainers in the following areas will now be able to use the new Nearby and Sightings functionality:

United States of America: All states west of the Mississippi River (except Hawaii and Alaska)

Canada: British Columbia, Alberta, Saskatchewan, Manitoba, and the western half of Ontario.

Australia: All states and territories
So, if you happen to live in any of the regions listed above, give it a shot and see how it works.
What do you think? Should Niantic roll out this system worldwide? How else would you like tracking to be improved? Drop us a comment in the section below.
[source pokemongolive.com]