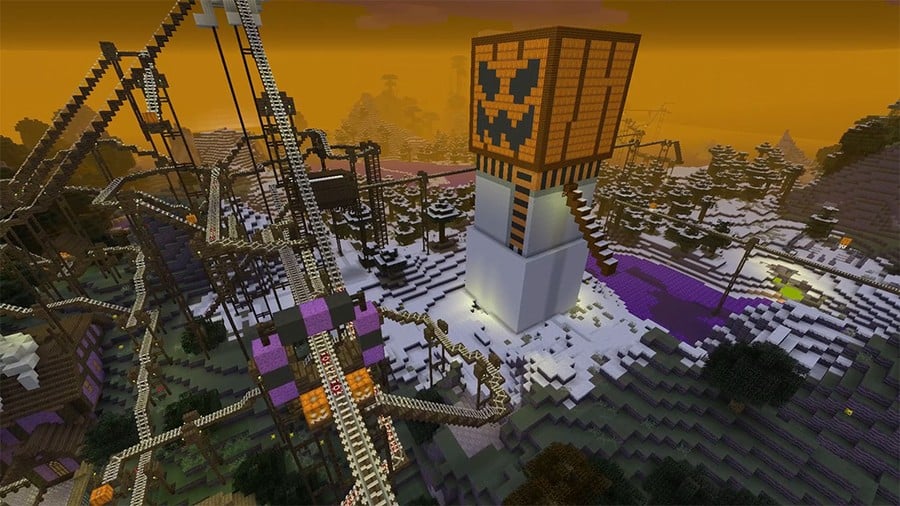 Minecraft: Wii U Edition has been receiving pretty decent post-release support, with several map and skin packs being released to pad out the experience further. With Halloween being less than a week away, Mojang has opted to get people in the spirit by putting out a Halloween themed 'Spooked Bundle' with plenty of creepy scenery to entertain fans.
The pack comes with Halloween Mash-Up – a pre-built world filled with castles, pumpkins, monsters, and more – the Campfire Tales Skin Pack to go along with these theme, and a new Halloween themed stage for Battle Mode. It hasn't been made clear exactly whether or not this will be free, but considering that last year's Halloween map cost a few bucks, expect to pay for it. Here's a video of the Halloween world:
What do you think? Will you be getting this? What other DLC would you like to see for Minecraft? Share your thoughts in the section below.
[source mojang.com]