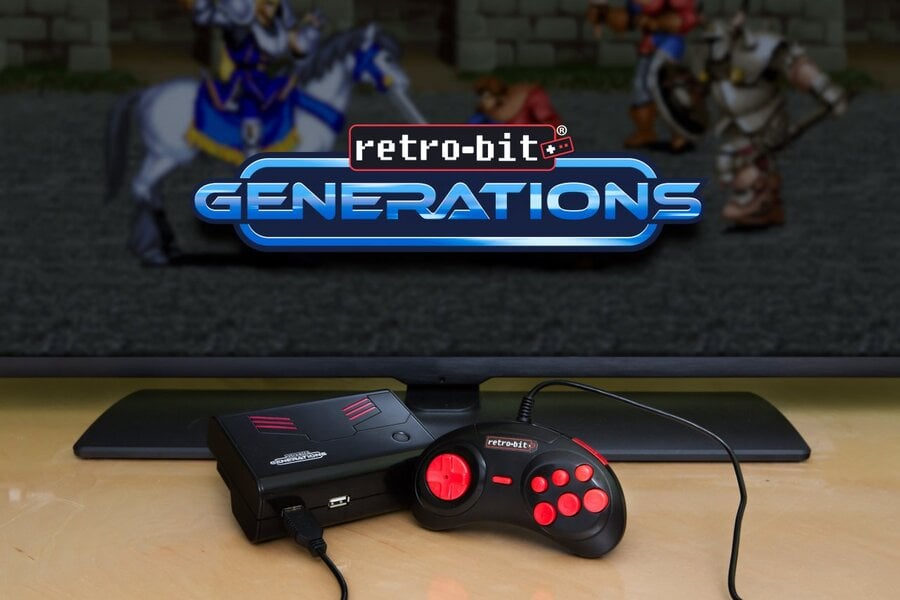 Clone consoles are all the rage at the moment, what with Nintendo's own NES Mini and RetroUSB's AVS arriving on the scene to remind everyone just how great the NES was, and still is. However, Retro-Bit is taking a slightly different approach by not focusing on a single system but instead creating an "all in one" console which contains a varied range of pre-loaded games.
The Retro-Bit Generations console was revealed a while back, and now a more complete list of included games has been published. It includes hits from Capcom, Data East, Irem and Jaleco - four names that 8 and 16-bit gamers will be intimately familiar with - and boasts a wide range of options, including HDMI and AV outputs, an SD card slot to save game progress and the ability to use save states.
Here's the list of games:
Interestingly, the official site for the console says that there are more titles to be announced. This list might therefore not be complete - or perhaps the aforementioned SD card slot will also offer the ability to legally load on new games at a later date?
The Retro-Bit Generations arrives this Fall and will cost $59.99. Will you be investing in this machine when it hits the market? Share your thoughts by posting a comment.