Monster Hunter Generations is likely still keeping plenty of players busy, and Capcom has now rolled out the second batch of free monthly DLC to add a little extra to the game. The headline additions this time tie into the Star Fox and Strider franchises, though there's more to pick up as well.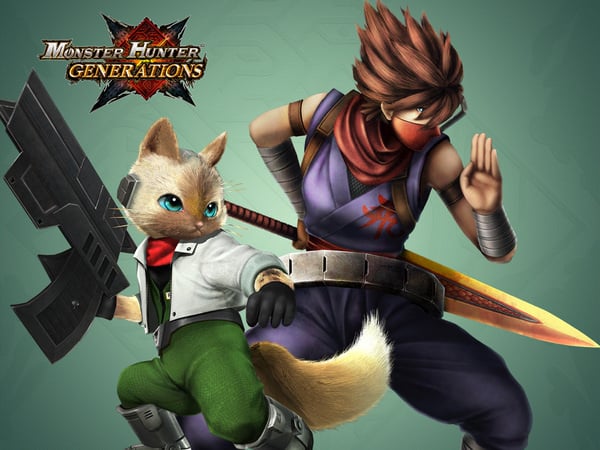 The Fox McCloud Felyne outfit and Strider armour and Light Sword Cypher are both tied to High Level quests, but they look worth the effort. There are some other quirky outfits on offer, with one set being the Link-themed Hero's Set, Sword and Bow that will be familiar to those that grabbed the equivalent gear in Monster Hunter 4 Ultimate.
There's also a Phoenix Wright: Ace Attorney - Spirit of Justice Guild Card design, and importantly another load of handy resources in the Items Support Pack 2. As those familiar with the game will no doubt agree, the goodies in this support pack are particularly handy.
99x Honey
15x Mega Pickaxe
15x Mega Bug Net
15x Mega Fishing Fly
20x Flash Bomb
20x Sonic Bomb
20x Farcaster
30x Scatterfish
30x Barrel Bomb L
30x Hard Armor Sphere
It's all good stuff, especially as it's free, and full details on the quest names and how to get the content are on Capcom Unity. The next batch of free DLC will come on 7th October.
[source capcom-unity.com]