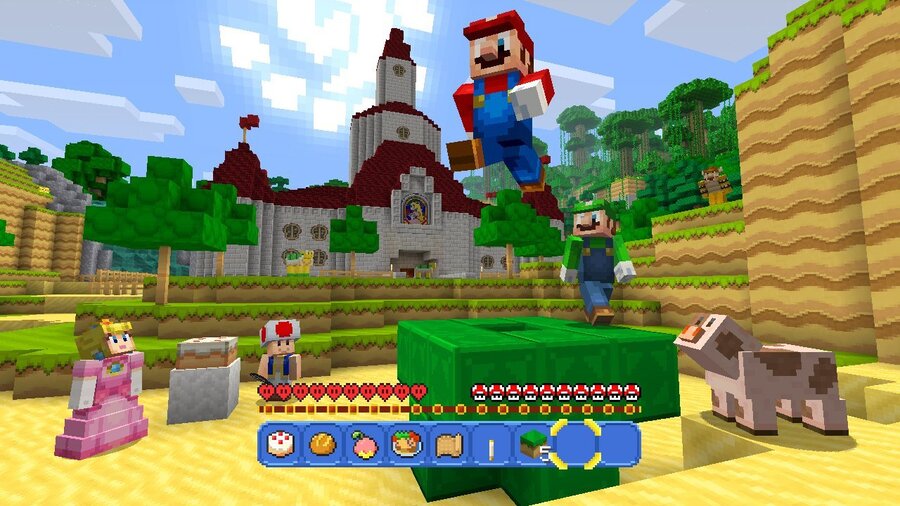 The UK chart results have, as always, arrived to get the week underway. This week's ratings do include a handful of releases on Nintendo hardware, albeit not at the top end.
The physical retail edition of Minecraft: Wii U Edition, arriving a little over six months after the eShop download, has made a top 20 debut in 18th place (all-format) and 15 (single-format). Nintendo UK has been running some adverts for it on the likes of YouTube, and that seems like a decent result considering how long it's been available as a download.
Next up is Mario & Sonic at the Rio 2016 Olympic Games, climbing a few places to 26th in the all-format results and with the Wii U iteration claiming 31st in the single format results, showing solid form in its second week. Following on from that we have Tomodachi Life making a return to the top 40, grabbing 35th (all-format) and 39th place (single-format).
There's one more release on Nintendo hardware, and that's LEGO Star Wars: The Force Awakens. It's been a success in securing first place overall with its multiple versions, while the 3DS iteration is a fair bit behind home console entries in 24th for the single-format results. The Wii U physical retail version was pushed back in the UK and arrives in stores on 5th July, which isn't an ideal outcome for its prospects.
That's the lot for this week, in what was a decent set of results for Nintendo.
[source chart-track.co.uk]