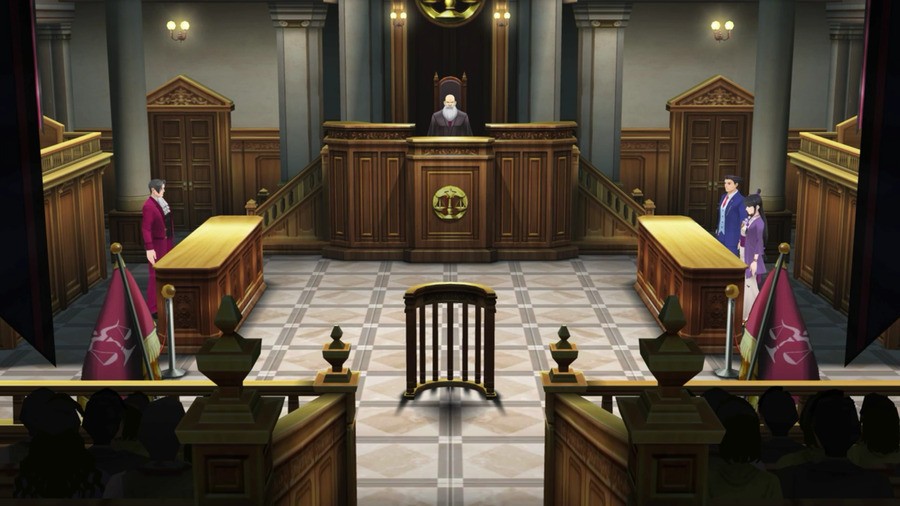 Following the very welcome news that Phoenix Wright: Ace Attorney - Spirit of Justice is headed to the west this September as a download exclusive, Capcom has submitted another piece of compelling evidence - over ten minutes of footage from the game itself.
The video - which is in Japanese - shows the trademark courtroom action that has made the series so famous. It's understandable hard to follow if you don't understand the language, but it does at least show what the game will look like.
The title arrives in Japan on 30th June. Are you keen on playing Phoenix's latest adventure?