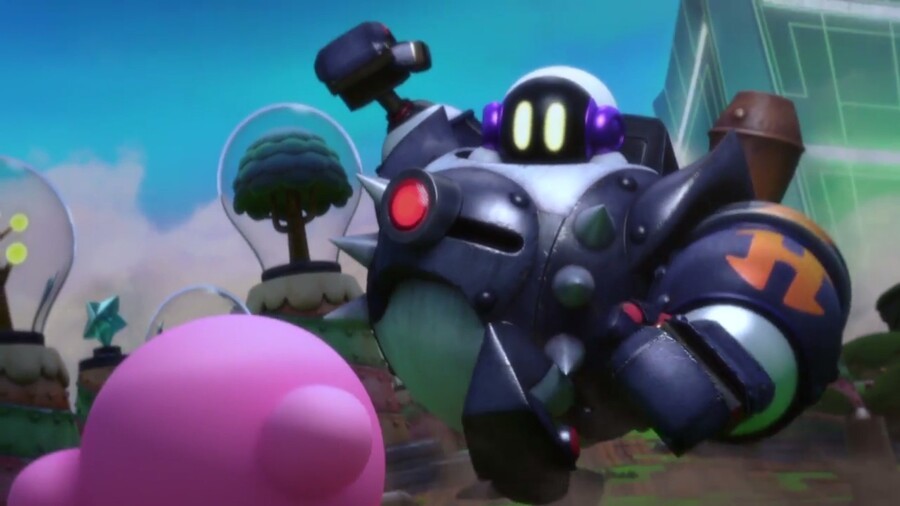 Kirby has always been extremely malleable, both as a character and as a series, and while many of his games have been fairly unconventional and experimental, it's the classic, power-swapping platformer template that the character is most well known for. 2014's Kirby: Triple Deluxe represented the latest entry in the classic series, and while some may have knocked it for being a bit derivative of its predecessors, it was nonetheless a wonderful experience for fans of classic Kirby.
Kirby: Planet Robobot – the follow-up to Triple Deluxe – is only a couple months away from release now, and it looks like it'll be delivering another great Kirby adventure. The new robot mechanic looks pretty cool, too, and it should hopefully add another wrinkle to the combat and puzzles. To show off more of this game, Nintendo of Japan recently released a fairly lengthy overview video, showcasing the main campaign, side games, and amiibo functionality. Check it out:
What do you think? Are you looking forward to picking this up? What do you think of the minigames in this one? Share your thoughts in the comments below.
[source youtube.com]