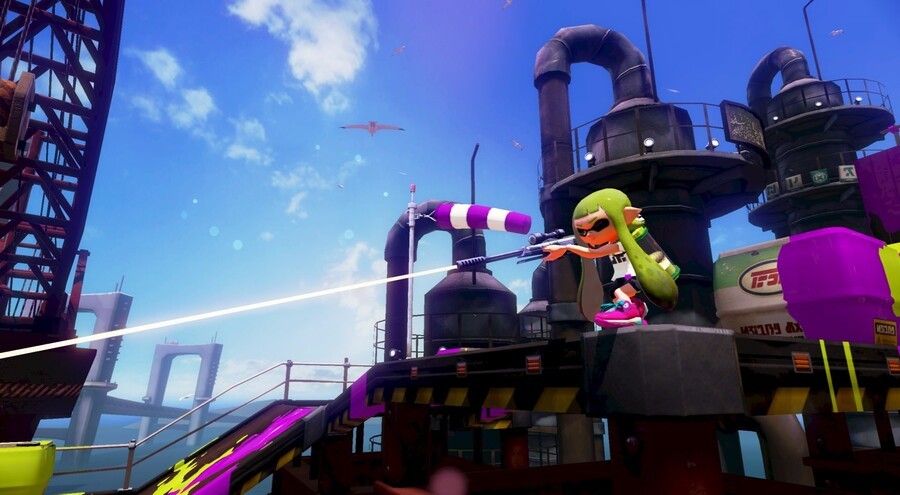 Nintendo has had some BAFTA wins to celebrate over the years, but the UK awards left the big N empty handed this year. In addition to the absence of any 3DS games in the Mobile & Handheld category, both Super Mario Maker and Splatoon missed out in their categories.
You can see the relevant results (winners in bold) below:
Family
FIFA 16
Super Mario Maker
Rocket League - WINNER
Game Innovation
Everybody's Gone To The Rapture
Her Story - WINNER
Life is Strange
Metal Gear Solid V: The Phantom Pain
Splatoon

Until Dawn
Multiplayer
Destiny: The Taken King
Lovers in a Dangerous Spacetime
Rocket League - WINNER
Splatoon

Tom Clancy's Rainbow 6 Seige

World of Warships
Original Property
Everybody's Gone To The Rapture
Her Story
Life is Strange
Ori and the Blind Forest
Splatoon
Until Dawn - WINNER
It's a shame that Nintendo's titles missed out, though both have picked up multiple Game of the Year awards in various categories in recent months. We give our congratulations to all of the BAFTA winners, with the full list at the link below.
[source awards.bafta.org]