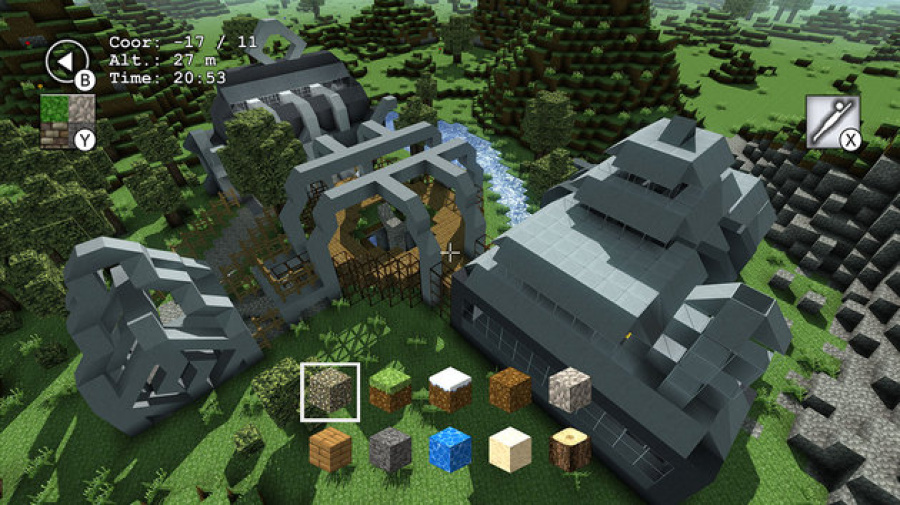 Discovery came out about a month ago, and while it does have some shortcomings, it stands as an excellent creatively focused block sandbox game. It seems that the developer, noowanda, is dedicated to addressing many issues with the game; the upcoming update notes claim that there will be a fairly hefty amount of tweaks to the existent game, all for free, of course.
Joachim Graesser recently made a post on Miiverse with the confirmed changelog, along with some other features being considered. The big additions here are the inclusion of Off-TV Play and a third person perspective, along with various performance improvements. As for the features that may be on the way, GamePad inventory management is being considered, along with portals, more animals, and weather. Here's the full post:
It's not known when this update will be going live, but hopefully it'll be sometime in the near future.
What do you think? Did you like Discovery? What features would you like to see included in a future update? Share your thoughts in the comments below.
[via miiverse.nintendo.net]