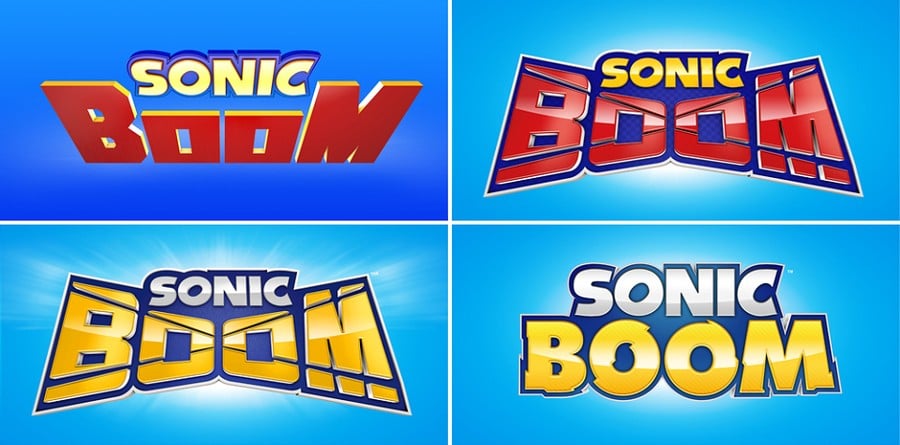 The Sonic Boom franchise is definitely one that's divided opinions. While it may be that the TV show is fairly well liked, the games left something to be desired. Sonic Boom: Fire & Ice is still set to release sometime this year, opting to follow in the footsteps of the slightly better received portable entry in this sub-series by releasing exclusively on the 3DS.
It's interesting to note that the Sonic Boom series is considered to be a separate entity from the 'Classic Sonic' that most are used to. Bearing this in mind, take a look at all the potential logos that were considered before this new spinoff franchise was launched. Henry Gray – the Senior Designer for the Sonic Boom project – recently revealed them to Sonic Stadium, and it's interesting to see how it changed.
What do you think? Which logo is your favorite? What did you think of the Sonic Boom games? Share your thoughts in the comments below.
[source sonicstadium.org, via sonicstadium.org]