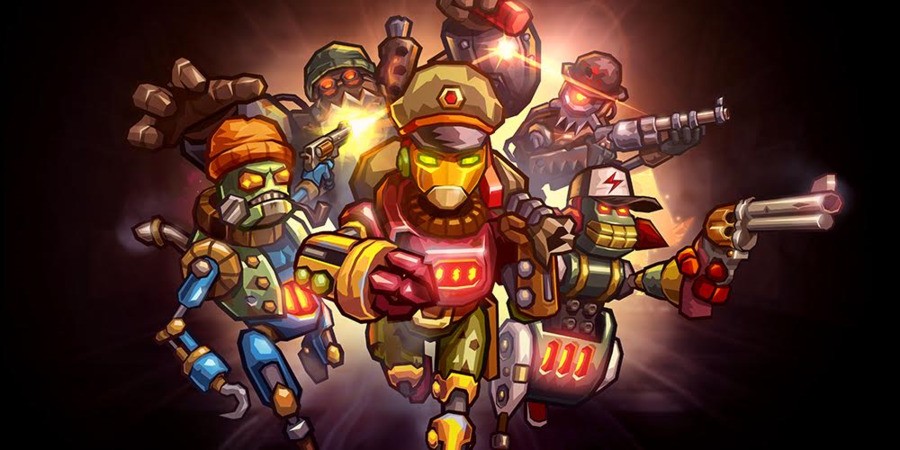 We're stepping into an exciting period of releases at retail and on the eShop, and one of the most ambitious downloadable 3DS titles on the way has a firm release date and pricing. Image & Form has confirmed that SteamWorld Heist will arrive on 10th December and will have a launch discount until the end of 2015.
As previously indicated by the studio Heist is a longer game (and an entirely different genre) from SteamWorld Dig, and the pricing reflects this. The core price will be a relatively hefty $19.99 / €19.99 / £14.99, but early adopters will get a slightly better deal. Until 31st December the price is going to be $16.99 / €16.99 / £11.99, and in that launch window there'll also be "an exclusive Nintendo 3DS Home Menu theme" given away with copies; that extra will then disappear along with the lower price.
The studio has been clear in its line that the Heist campaign will take players beyond 20 hours of gameplay, and even told us that - in terms of quality - it believes it's "on par with some first-party games" to be found on Nintendo hardware. Nevertheless higher pricing can be a tough sell on the eShop, so it'll be interesting to see whether fans of the SteamWorld franchise get on board and how many jump on the launch window discount. In terms of that pricing, though, Image & Form has come up with some 'math' to persuade you:
- SteamWorld Dig costs $9.99.
- SteamWorld Heist is 10 times bigger and better than Dig.
- Ergo: you're getting 5 times the value.
There you have it. Are you interested in picking up SteamWorld Heist when it arrives on 3DS on 10th December? Let us know in the comments.