SteamWorld Heist doesn't have a firm release date beyond 'December' quite yet, but the Image & Form title had a welcome boost in exposure in the most recent Nintendo Direct broadcasts. In North America it had a prominent role in an eShop segment provided by Bill Trinen, while in the European presentation the studio's Brjann Sigurgeirsson appeared himself to introduce the game.
Grabbing a minute of time in a Nintendo Direct broadcast is about as effective as publicity can get, particularly with the ability to remind viewers of the rather popular SteamWorld Dig while introducing the new concept. We've been impressed with SteamWorld Heist in our preview time, but certainly understood the need for its turn-based approach to be given a greater limelight to persuade fans of its predecessor to jump on board.
With the title now just weeks away and with Image & Form having made its appearance on Nintendo Direct, we caught up with Sigurgeirsson on the phone to gauge progress and see how that cameo came about.
---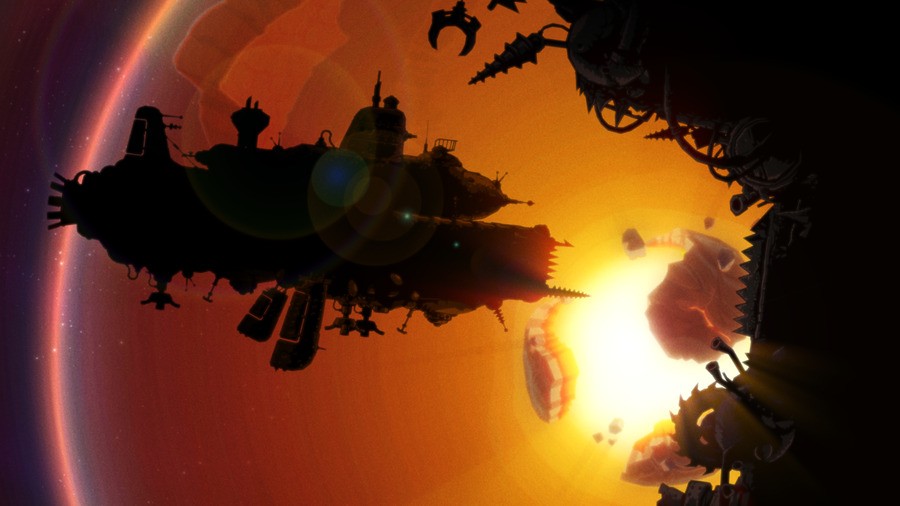 Thanks for joining us Brjann. To start off, you weren't quite able to give a final release date but the messaging did say "December"; is that a relatively firm window?
Hello! Yes, the game is coming out very soon, but the final date does depend on the Nintendo approval process. The game is actually ready, it's done - we're not working on it any more. It's finished!
So, you must all be very excited to have featured prominently in the Nintendo Direct - how did that come about?
It's been just remarkable for us. As far as we know it's only been done (appearing in person as per the European broadcast) once before I think with the Shovel Knight guys. Getting the opportunity to do this says something about the game I think - Nintendo has reviewed it quite thoroughly, and we're lucky enough to have a game that comes out in conjunction with a Nintendo Direct. If we'd been aiming for Q1 / Q2 next year we wouldn't necessarily have been in a Direct.
We were really happy when Nintendo asked us to produce a video to talk about the game.
You say it's rare for Nindies to have that kind of exposure, beyond sizzle reels and trailers, but do you think that'll happen more in future Nintendo Directs?
Yeah, I think so. The line is starting to blur with the so-called 'Nindies' that are medium-sized developers that can actually put a huge number of hours into making games. Normally you'd see great efforts from Nintendo first-party games and smaller efforts from Nindies, but maybe that gap is narrowing a little.
If you remember we were also in a Direct with Dig in 2013, where they did something different - we sent a script and footage and Shibata-san (NoE President) narrated for about 45 seconds. That made a tremendous difference I think for Dig, that kind of exposure. After that there was a sizzle reel with 5-10 second clips of other games, so it seemed significant for the 'importance' of Dig.
Then when Sean Velasco appeared for Yacht Club Games and Shovel Knight it seemed groundbreaking. Nintendo is exactly that, Nintendo showing off Nintendo games, with third-party stuff often shown in a short segments. So when Sean did that I wondered if they'd ever let us do something similar - I then decided to nag Nintendo so we could do the same thing!
I really hope Nintendo keeps opening up for these things - the games from third-party publishers are so good that they deserve the attention.
You mention the gradual closure of the quality gap between first-party titles and stronger Nindie games. Where does Heist sit on that scale, in your view?
Well, I really think SteamWorld Heist is on par with some first-party games. He said modestly! But I really think so, with SteamWorld Dig we were our humble Swedish selves, we didn't dare to hope that it was good or great. We were just glad it was done and held together. It's just the way Swedish people grow up, not by our parents but by society - to not overextend, to be careful about tooting our own horn. It's a Scandinavian thing, actually, not just Swedish.
With Dig it was a case of that - we didn't know how to market it as we didn't want to brag. With Heist it's different, as I'm confident that it's a great game and deserves its minute in the Direct.
I hope other developers get this opportunity in future with their great games.
You spoke about when Dig had a boost from a Direct - is it perhaps more important for Heist due to the need to explain the concept to the audience, the switch to turn-based play and so on?
Yeah, that's a crucial point. Heist is very much more difficult to explain. Also, with Dig, it became available on the eShop right after the Direct was shown, so it it slammed in from the side - presented by Nintendo and then arriving on the store.
We were more naïve then, as we didn't know there'd be that impact in Europe with the Direct profile. We thought it would have the same appearance in the Nintendo of America Direct (it didn't) so hadn't talked at all to them (laughs). We thought it was one company!
Obviously we'd run lotchecks with both, but for some reason we thought they were working with each other on Directs and their eShop efforts, doing the same and reflecting each other. So the day after we looked at the sales tracking and saw that Dig was selling great in Europe, and by comparison the numbers were dismal in America. I just thought, what is this?
So we asked an American on Twitter who'd bought the game - could you go into the eShop to look at how it's presented there? He said "it's buried under a sub-category of a sub-category called 'not very interesting games'" or something (laughs). So I asked NoA's eShop team what was up, and they said they'd been unaware it was coming out and scheduled better real estate on that store for a couple of weeks down the line. That's the quickest they could work.
Back to Heist there are two main challenges. The game's harder to explain, so the Direct will help. On the flipside it's not coming out with the Direct, so there's no benefit of that. With the release date we want to ensure there's as little time as possible from the broadcast to our release.
The Direct should at least help build momentum for your own marketing, though?
Absolutely. We have our social media plans in order, so we'll try to ride the wave as much as possible. We're getting 100% of the support from Nintendo that we could be hoping for.
Any final messages for our readers?
We're really positive about SteamWorld Heist and think it's a great game. Compared to our confidence in Dig we're just on another level with this one. I hope people decide to take a chance and try it out, I think they'll see it's one of the most interesting games they've played.
For two years we've been making something really exciting, so I hope you'll all enjoy it!