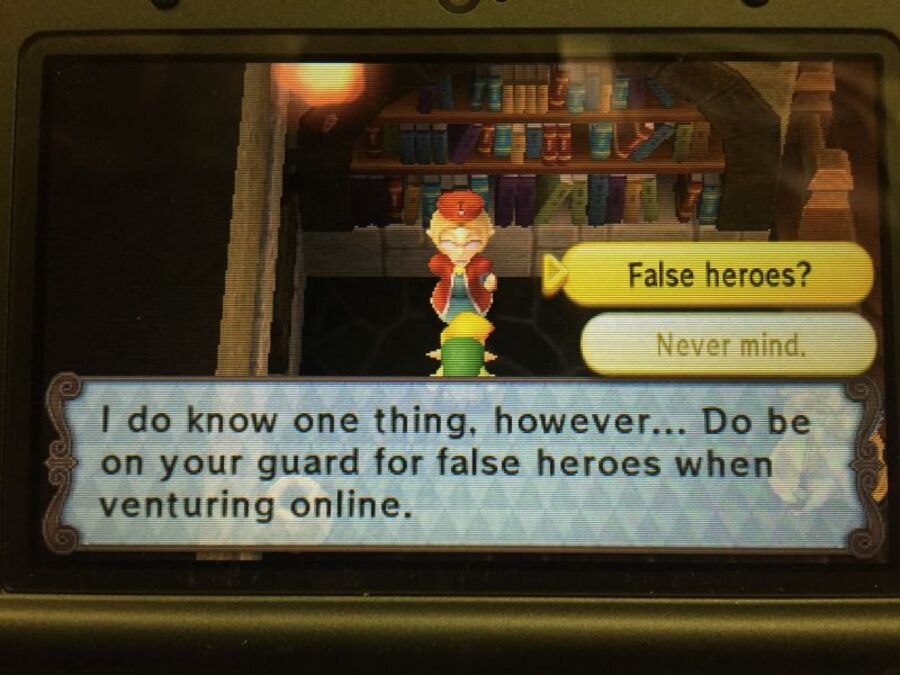 The Legend of Zelda: Tri Force Heroes releases worldwide on the 3DS next week.
While it's not the next big entry fans of the series have been waiting for, Nintendo promises it will still be a blast being able to team up with friends, family and even players online as a party of Links unite in an attempt to overcome various challenges in dungeons and take on a series of bosses.
So what happens when the immediate threats are no longer just enemies or traps, but one of your fellow party members who is causing trouble?
If this problem does arise when playing online with strangers in Tri Force Heroes, players will be able to blacklist an individual. As stated in the game's digital manual:
When playing online, you may register players you play with in your blacklist. By doing so, you will never encounter that player again. While in the level, touch and hold the hero panel of the player you want to blacklist, press A or B, and select "Yes" to temporarily register them. Once you exit the level, you will be able to register them permanently.
You can register up to one hundred players on your blacklist. When you go over a hundred, the oldest entries will be overwritten.
You cannot register a friend on your blacklist
Let us know in the comments if you plan on buying Tri Force Heroes on release.
[source kotaku.com]