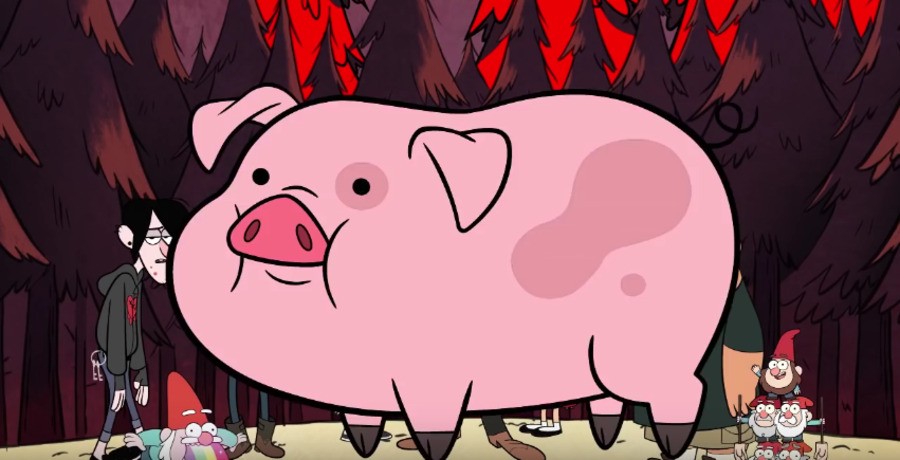 Update:
This is now also confirmed for a 23rd October release in Europe.
Original Article:
If you don't like licensed TV tie-ins developed by Ubisoft, look away now. Gravity Falls: Legend of the Gnome Gemulets is a title that uses the handsome UbiArt engine that now has a release date for the 3DS in North America - it'll arrive on 20th October.
This is based on the TV show from the Disney Big Grin channel, which is described as a '#1 series' in the press release; it was announced earlier in the Summer with the following teaser video.
It does look like a reasonable game in those snippets, with the following PR excerpt highlighting a character switching mechanic.
Players will play as both Dipper and Mabel Pines in dual character gameplay switching between characters at any time to use their unique powers and abilities given through the power of Gnome magic. Dipper is bestowed with Gnome Battle Cuffs which deliver powerful punches at close range, and keeps his trusty flashlight by his side to shed light on the many mysteries in Gravity Falls. Mabel wields the Fleece of Bezazzlementthat lets her whip her sweater sleeves to attack monsters from afar, and her grappling hook is at the ready to help access areas otherwise out of reach. Dipper and Mabel will complement one another as they will unravel a mystery to learn more about the inhabitants of Gravity Falls and unlock secrets of the town's past.
We don't really know a great deal about this show, in all honesty, but are any of you fans that are tempted to pick it up? You can say so, we're all friends here.