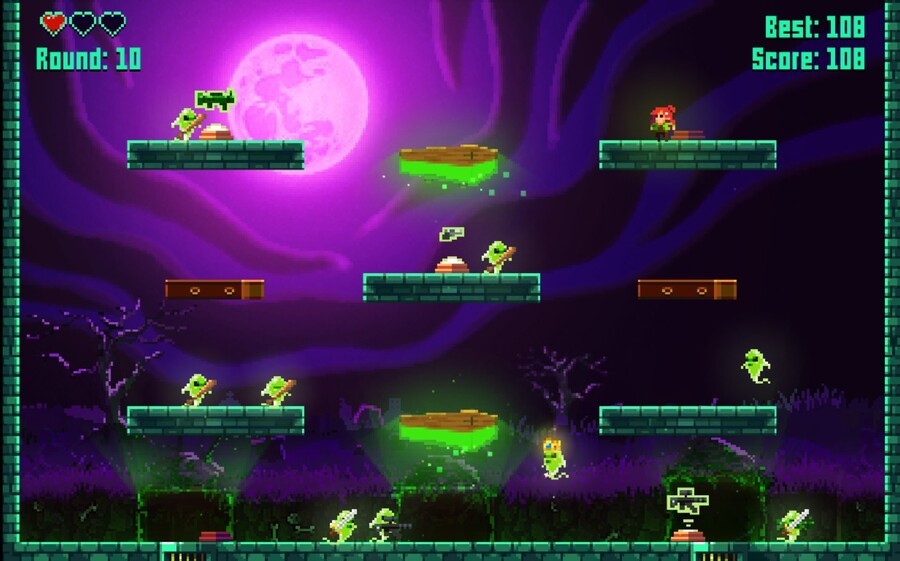 Extreme Exorcism may be a title familiar to keen Wii U eShop fans courtesy of its inclusion in the E3 [email protected] demo promotion; publisher Ripstone has now confirmed that it won't be long until the full game is available.
It's due to arrive on 23rd September on Wii U and a host of other platforms, priced at $12.99 / €12.99; we've asked for a UK price and whether the [email protected] discount of 15% will be applicable to those that downloaded the demo.
This is a title that revolves around fast-paced action, though the twist is that when you clear out a crowned ghost in a level, the next stage will feature a ghost mimicking your previous moves - right down to weapons fired, thrown or sword attacks. As a result each set of stages necessitates good memory, planning and skill to progress. There'll apparently be over 20 weapons, 50 challenges, a story-based mode and local multiplayer options for up to four players.
Developed by New York-based studios Golden Ruby Games, this certainly looks promising; we rather enjoyed it in our [email protected] Impressions following E3.
Are you tempted to give this a try?