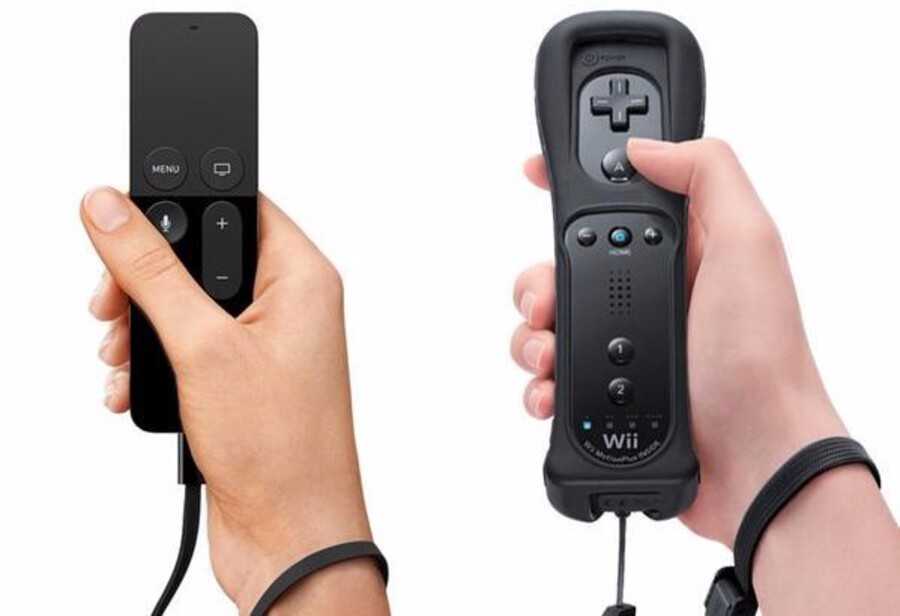 Unless you happen to live under a rock, you will no doubt have been aware that yesterday Apple held one of its special events in which it announced several new products. There was a larger iPad, two new iPhones and - perhaps most significantly of all - a new Apple TV, this time with a very strong focus on gaming.
Sure, this revised model does everything previous Apple TV units have done, such as play music and movies, run unique apps and act as a streaming device. However, this time around Apple appears to be serious about cracking the home gaming market, and has taken some inspiration from Nintendo's best-selling Wii console, originally released in 2006.
The new Apple TV remote looks very much like a Wii Remote - it even comes with a wrist strap and control is based around arm movements - and Apple has gone as far as to enlist the support of Rock Band developer Harmonix to create Beat Sports, a pretty blatant homage to Wii Sports.
That's not all - the system will be getting other big games, such as Guitar Hero Live and Disney Infinity 3.0.
The unit is going to be available in October.