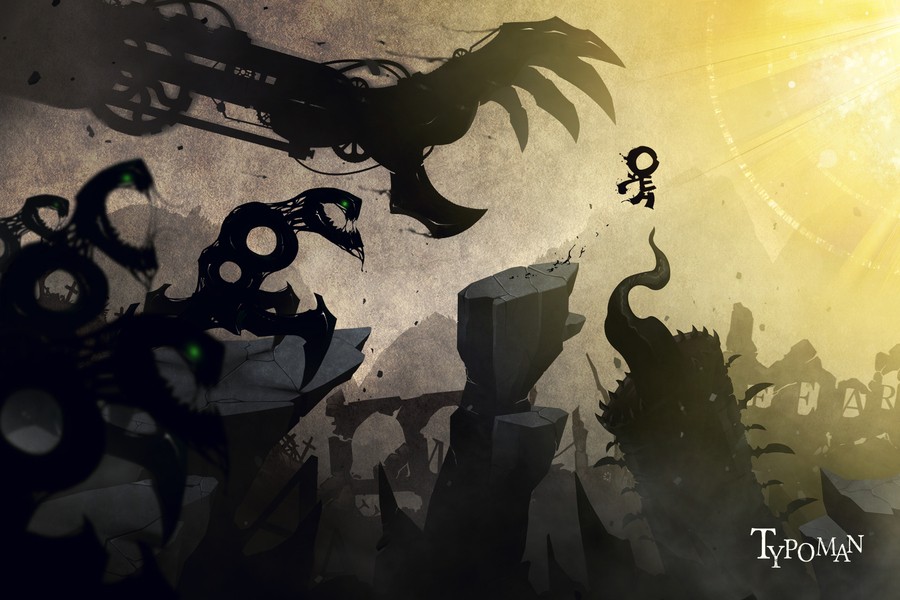 Typoman was one of nine titles to feature in the E3 [email protected] promotion, a smart twist on puzzle platforming with wordplay and a Limbo vibe to the visual design. Based on that demo alone it's certainly full of promise.
The good news is that it's not too far away from its arrival on the Wii U eShop. It's now been confirmed that this one's targeting a 16th September release, and we've clarified with Headup Games that this is the date for all regions. This release date was given along with various other game details from the publisher, though Typoman is the only title confirmed for Wii U at this stage.
Did you try the E3 demo, and are you tempted to pick this up in September?