Retro gaming culture remains strong, with the collector's scene, events and expos remaining hugely popular around the world. Arcades are less common, though some entrepreneurs in Glasgow have decided that rather than simply open a cafe, it'd provide a blend of old and new.
MEGABytes is opening in Glasgow (Scotland) this weekend, and is a gaming themed cafe that's sure to attract plenty of gamers. In one sense a cafe with a sense of daring (including milkshakes "like soda pops" including a muffin flavour) it's also a retro gaming haven.
This site will also have classic arcade machines, a pinball machine and a range of retro consoles hooked up to CRT TVs; naturally systems such as the NES, SNES and GameCube feature. The walls are also adorned will all manner of game-related goodness. The arcades will have varied slot prices, while a system costs £2-3 an hour, or you can have more time if you buy some food and drink.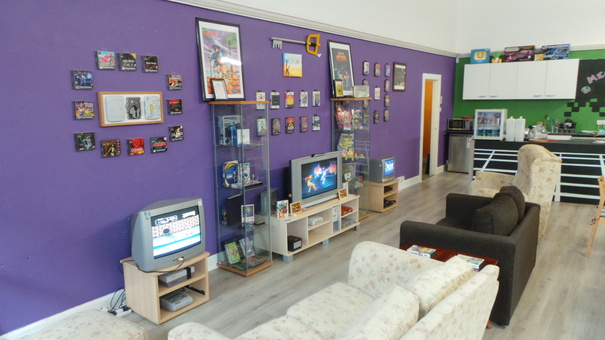 This business has been in the works for over a year, and with some crowdfunding help it's finally made it to opening; its launch is on 18th July, and if you're near Glasgow and want to go you should check out the MEGABytes Facebook page for information.
Are any of you in Scotland thinking of checking this out, or would you like a similar cafe near you?
[source glasgow.stv.tv]