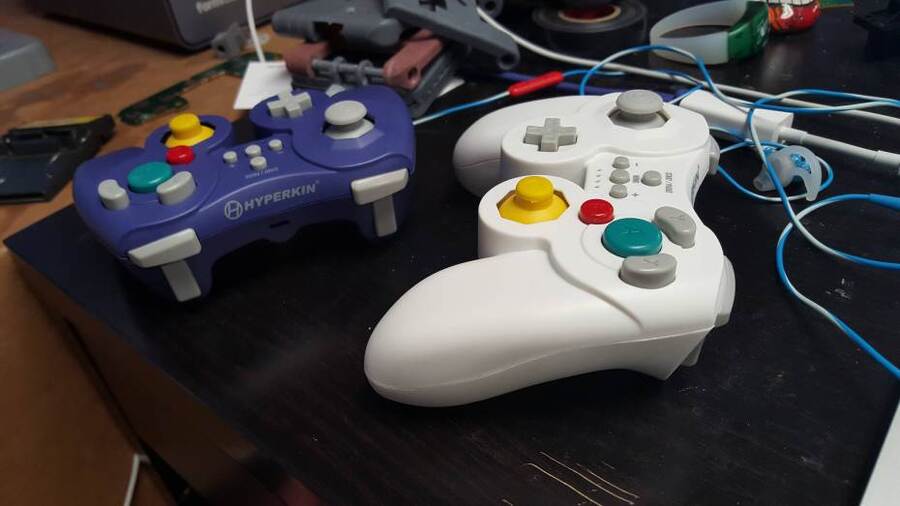 We recently reported that Hyperkin was demoing a new GameCube-inspired Wii U controller at this year's EVO event. Aimed at Super Smash Bros. for Wii U players, the wireless pad has the added benefit of working with all Pro Controller games.
According to Hyperkin's Chris Gallizzi, the reception has been overwhelming positive:
The results are very positive. Every single person loved how comfortable the controller is. [Evo attendees] commented on how they love the fact that it will work on all pro-controller supported games. The one thing that stood out to all survey takers was the bumpers and triggers. Since they are digital, not analog, they feel as if they get a more immediate response then the original GameCube controller.
There's no word on whether or not the ProCube will enter full production, but given the positive reception it has recieved, we assume it is very likely indeed. Are you interested in picking one up? Let us know by leaving a comment below.
[source venturebeat.com]