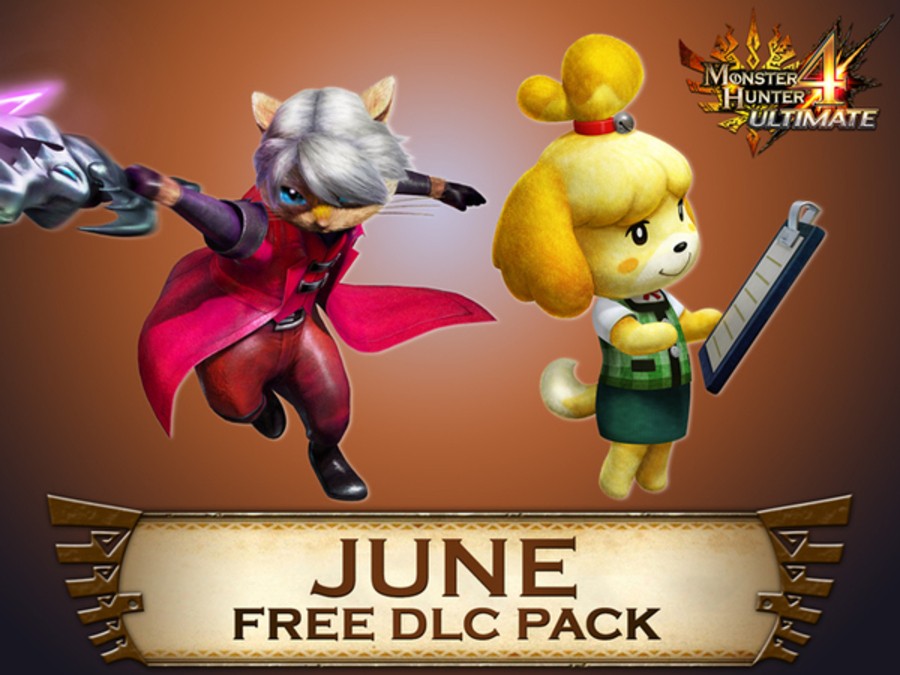 Monster Hunter 4 Ultimate is an enormous game, to a daunting degree. It keeps getting bigger thanks to free DLC, too - Capcom's playing the role of the devil to our Homer: "you want more donuts, have all the donuts you can eat!"
Oh, we'll keep eating.
That daft intro aside, Capcom has announced the details of the June DLC - they're delightfully quirky and, in most cases, actually seem accessible and unlockable for mere mortals. The great Legend of Zelda trolling of March 2015 is becoming a distant memory.
This time around there are Palico outfits themed around Animal Crossing and, amazingly, Devil May Cry. Our eyebrows rocketed past our forehead when we saw the armour and weapons designed by Square Enix legend Tetsuya Nomura specially for the Western version. They're gorgeous.
Before we get to the video, below is the breakdown that proves how many goodies are included.
14 New quests
5 New weapons
1 Complete armor set
4 Palico weapons
4 Palico armor sets
1 Bonus Palico: Pink Pal
3 Guild Card backgrounds
6 Guild Card titles
It's a really nice batch this week. Check out the details below and let us know what you think.
[source capcom-unity.com]