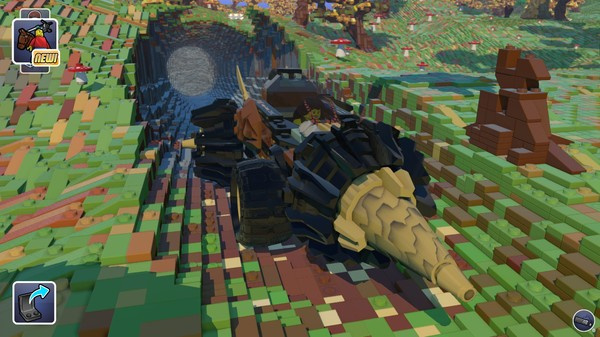 Just last week rumours began to swirl about a LEGO rival to Minecraft, LEGO Worlds, which was spotted on a flyer included in a new set. The brick-building brand has been expanded even further in gaming recently, with LEGO Dimensions bringing it into the toys-to-life market on Wii U and a range of platforms; as a result it certainly seemed a likely rumour.
It has turned out to be true, too, though console and Nintendo fans likely have a long wait on their hands. Developed by TT Games, LEGO Worlds has been released as an early-access title on Steam - it's single-player-only right now, though online multiplayer and subsequent features will start to arrive in the coming months. It is basically Minecraft with LEGO, it seems, with procedurally generated worlds and plenty of freedom to experiment and build.
It's expected to be in Early Access for the whole of 2015, before a likely full release in early 2016 - even if this is destined for consoles, it's likely that those versions will be some way off.
Do you like the concept of this, and do you hope to see it on Nintendo hardware in the future? Check out the trailer below and let us know what you think.
[source eurogamer.net]