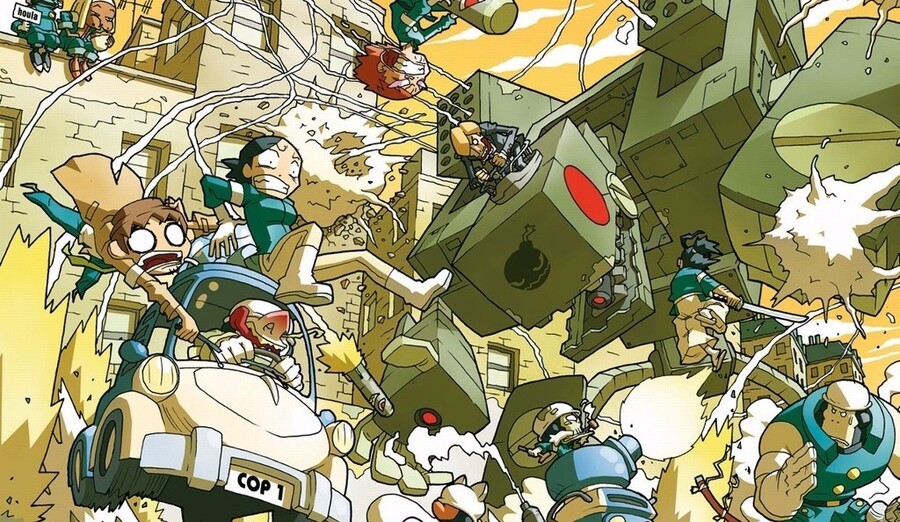 Those chaps at Unseen64 have done it again and unearthed another cancelled and forgotten game from the annals of history. This time it's Wii adventure Zblu Cops, which was based on a French comic book all but unknown in the west. The work of entertainment group Biodroid, this promising title used a cel-shaded visual style which remains eye-catching, even by today's standards.
Development began around 2008 with a projected release date of 2010. A mix between platforming and traditional adventure title, Zblu Cops was around 70 percent complete when the plug was pulled by the original publisher, and although there was interest in bringing it to market, the obscurity of the brand meant that no other distribution partner was willing to commit to the project. It's a shame because the game not only looks very decent, but it would also have given audiences outside of France their first taste of the comic series.
You can see the full story in the video below. Is this a title you would have been interested in back in 2010?
[source youtube.com, via unseen64.net]