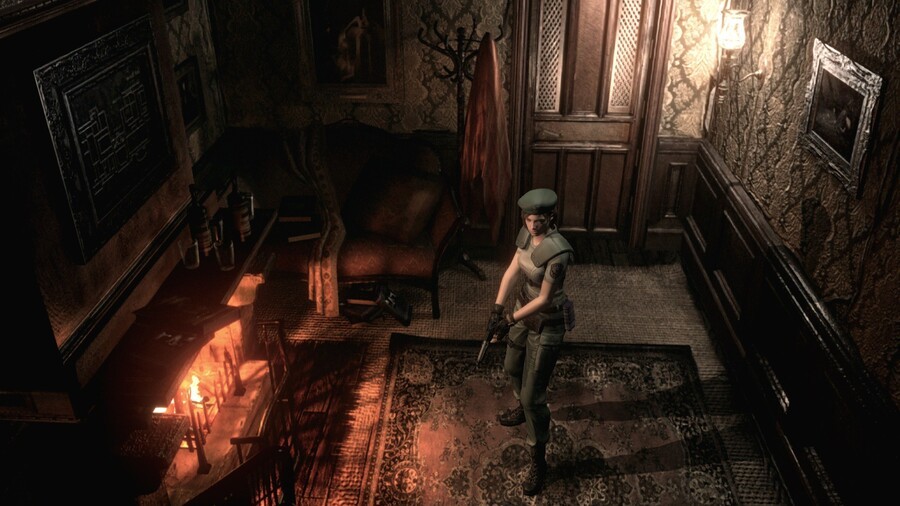 Industry veteran Capcom has revealed that remastering past titles will be a key part of its business moving forward.
In a recent Q&A session, the firm pointed to the success of the recent Resident Evil HD remaster, which became the fastest-selling title in PlayStation Network history. Capcom is planning more digital exclusives like this, claiming that the shrinking nature of the physical games market makes it harder to achieve bumper sales. The company recently posted its lowest annual revenue total in ten years.
Here's what was said:
HD remasters of our catalogue hit titles will be one of our key business activities. Overseas, it is becoming difficult to sell these lower-priced and re-mastered titles at stores because of the declining number of stores and sales area limitations.
Therefore, we started aggressive digital download sales activities. These activities created new demand for these titles. For example, overseas download sales of Resident Evil (HD Remastered) in the past fiscal year were far higher than we expected. It is not a risk but rather the growth of the download sales channel gives users more options. We regard this as growth in opportunities to have allow access for more people to enjoy our games.
The recent HD remaster of Resident Evil skipped the Wii U eShop, and Monster Hunter aside, Capcom's plans for Nintendo formats are relatively meagre. Hopefully if the company is gearing up for a truly digital future, we should see some of its vintage games come to the Wii U - or its eventual successor, the NX.
That Capcom is focusing so much on past glories rather than trying to come up with new ones if rather depressing, and follows the sad news that Konami is putting all of its eggs in the smart device basket.
[source mcvuk.com, via capcom.co.jp]