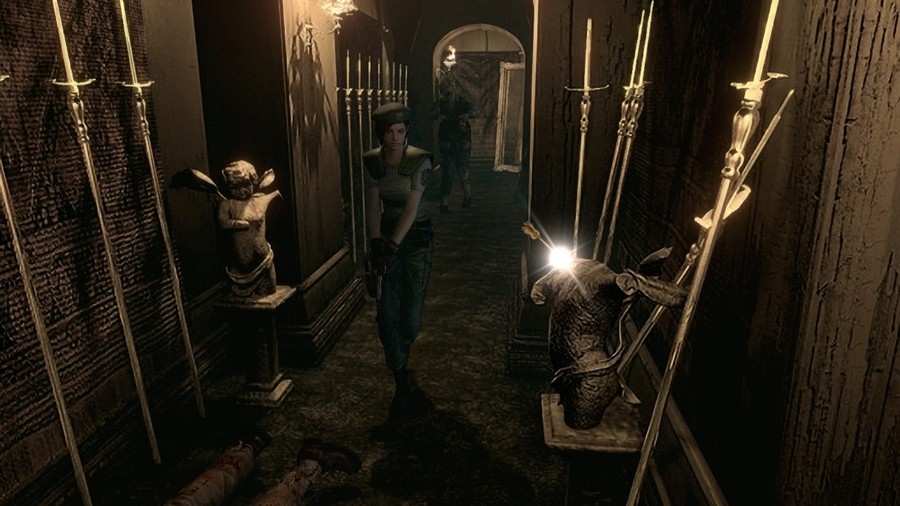 Capcom has confirmed that it is producing a HD remaster of the 2002 GameCube Resident Evil remake, and that the title won't be coming to the Wii U despite previously being a Nintendo exclusive.
Set for digital launch next year, this new version of Resident Evil is coming to PC, PlayStation 3, PlayStation 4, Xbox 360 and Xbox One, and will boast 1080p visuals on next-gen systems. Last-gen consoles will showcase 720p graphics, while all versions will offer support for 5.1 surround sound.
The original 4:3 aspect ratio will be selectable, but you'll also be able to pick a 16:9 ratio. There's also a new scrolling camera which improves upon the static view used in the original game. Multiple control methods will also be included.
The PS3 and Xbox 360 editions are expected to launch before Christmas, with the PS4 and Xbox One versions coming early 2015. The Japanese price will be 3990 Yen (£23 / $38).
Originally launched in 2002, the GameCube remake was exclusive to the system, and would later be relaunched on the Wii in 2008 (2009 in the west).
How do you feel about Capcom ignoring the Wii U with this release? Let us know with a comment below.
[source eurogamer.net]