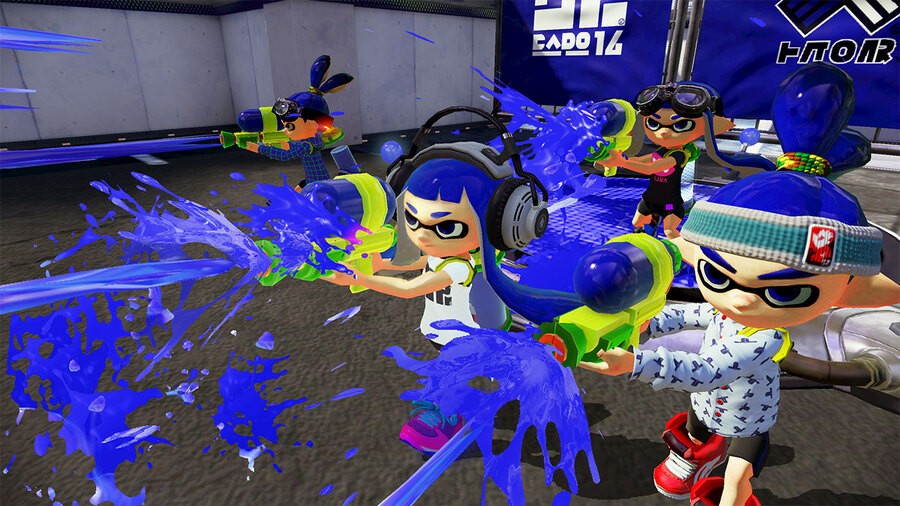 The Wii U has a small batch of highly promising titles on the way, though only one notable arrival is currently expected worldwide in the first half of this year - Splatoon. European gamers do have Yoshi's Woolly World to look forward to on 26th June, admittedly, but that title is still not formally dated for North America. Mario Maker is coming in September, and beyond that we have a number of loose '2015' release windows.
The Wii U, of course, could hugely benefit from a major mainstream hit this year - we know The Legend of Zelda won't be fulfilling that role until 2016. The Wii U enjoyed improved fortunes in 2014 due to a host of releases, but there's little doubt that Mario Kart 8 and Super Smash Bros. for Wii U did a lot of the heavy lifting. We know that surprise releases are still possible, but what will the big-hitters be this year?
Mario Maker has a chance, certainly, while optimists will hope that a sizeable adventure like Xenoblade Chronicles X can make an impact; we'd suggest the Monolith Soft game will do well among dedicated Wii U owners, but is still rather niche and unlikely to be a 'mainstream' success.
So we have Splatoon, which has a real sense of momentum right now. While it's a no-brainer that eager Nintendo fans are interested in the competitive shooter, the colourful title has been getting plenty of attention from mainstream games media, too. Could Splatoon have a real impact in winning over more potential Wii U owners currently on the fence about picking up the system? Could it be this year's big hit for the system, appealing to Nintendo fans and the broader spectrum of gamers alike? When major magazines, forums and websites are discussing whether it's a potentially brilliant evolution of the shooter genre from Nintendo, there's some scope for optimism.
Perhaps we're overplaying it, and it's destined to be an enjoyable Wii U title that does well with existing owners and little else. We're yet to see how the vital online component performs in the real world, away from closed demos. We're also yet to see whether the absence of voice chat is considered a major flaw. Also, will the amiibo functionality - unlocking 20 challenges per figure - be enough to excite fans of the toy range?
We're planning to write about these topics, but right now we want to know what you think. Just how big can Splatoon go for Wii U - especially as a new IP - and are you excited about what it has to offer. Let us know in the various polls below and, of course, with a comment.