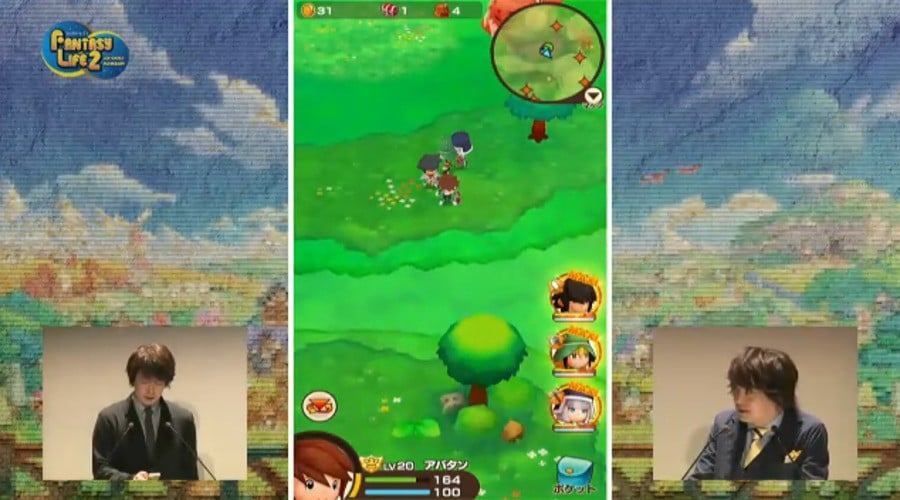 Level-5 has just revealed that the sequel to the 3DS title Fantasy Life is coming to smartphones, ignoring Nintendo's handheld entirely.
Fantasy Life 2: Two Moons And The Village of God will contain all the usual character-building RPG goodness - with a focus on exploring different "lives" or jobs - but the catch this time around is that it will all take place on your Android or iOS smartphone, rather than the 3DS system.
12 "lives" will be available, and there's a stronger focus on building your village this time, including a mode where you collect townspeople to populate it.
The game is expected to launch this year. Were you hoping to see the sequel hit the 3DS? Let us know by posting a comment.
[source siliconera.com]