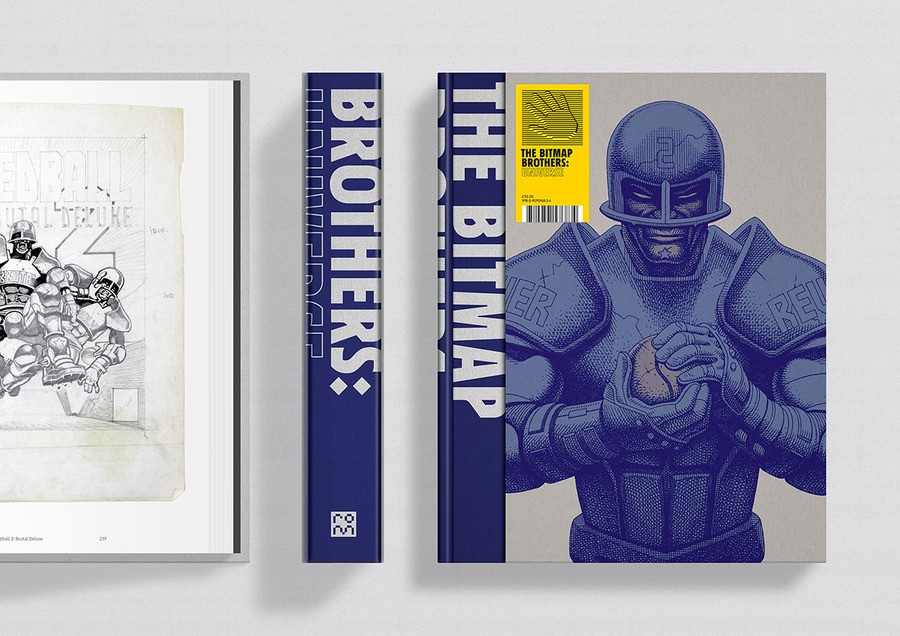 If you're a UK gamer with a keen sense of history then the name The Bitmap Brothers will be instantly recognisable. Most active during the 16-bit era, "The Bitmaps" are considered by many to be gaming's first "rock star" developers, and produced such classics as Gods, The Chaos Engine, Speedball 2: Brutal Deluxe and Xenon 2: Megablast.
Read Only Memory - the publisher behind the excellent Sensible Software retrospective and the lush Sega Mega Drive/Genesis: Collected Works - is currently in the process of raising funds for The Bitmap Brothers: Universe, a book which aims to catalogue and celebrate the output of this legendary code-house.
Written by Dead End Thrills' Duncan Harris, the book will feature interviews with key figures in the history of the studio, including Mike Montgomery and lead artist Dan Malone. It will also contain concept artwork (some of which you can see on this very page), information about unreleased games and news regarding an as-yet-unmade sequel to Speedball.
The Kickstarter campaign is looking for £40,000, and some of the reward tiers include special items, including a copy signed and dedicated by Mike Montgomery and a specially-commissioned Speedball 2: Brutal Deluxe print by Dan Malone. It has 25 days to go and is already at nearly £10,000.
Is this something you'll be pledging towards? Let us know by posting a comment.
[source kickstarter.com]