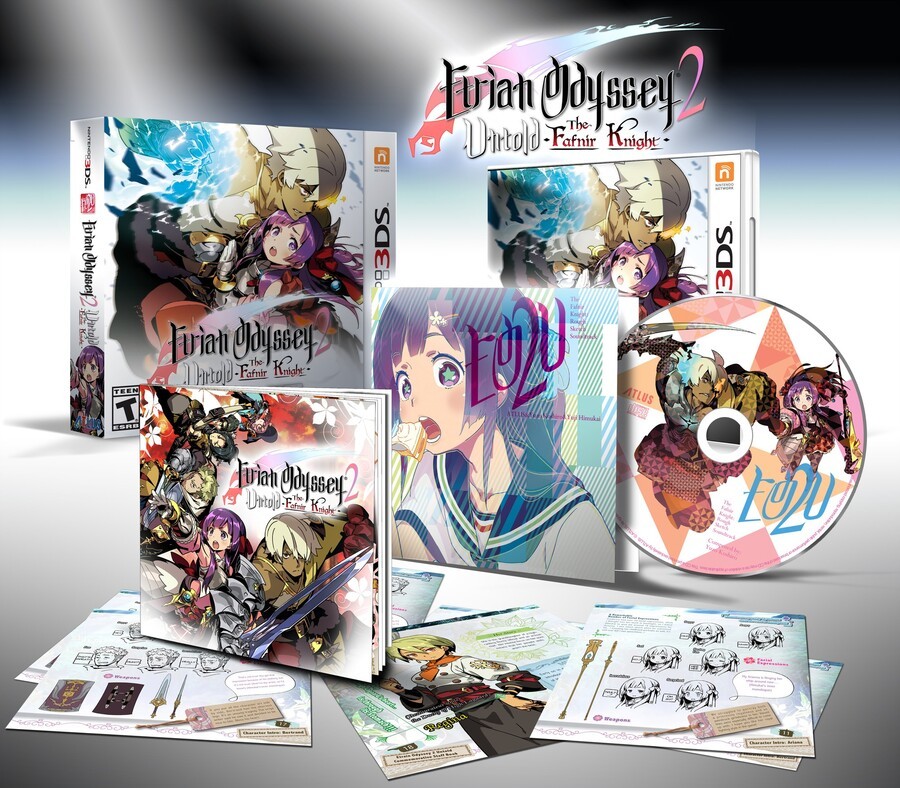 Fans of the Etrian Odyssey Series will receive a treat with their purchase of Etrian Odyssey 2 Untold: The Fafnir Knight.
Those who are lucky enough to pick up the launch edition will receive the official staff book, displaying over 22 pages of art and early character concept art. The book will also include developer insight into the creation process for the game's various characters.
Also included is the Fafnir Knight Rough Sketch Soundtrack; this CD includes early versions of the game's music. On top of all this purchasers are treated to a collectible outer box.
Etrian Odyssey 2 Untold includes the original Etrian Odyssey 2 with improvements from the recent Etrian Odyssey Untold.
The game will release for 3DS in summer 2015. In the meantime you can check out the animated announcement trailer. Are you excited for this one? What is the best limited edition you have ever gotten?