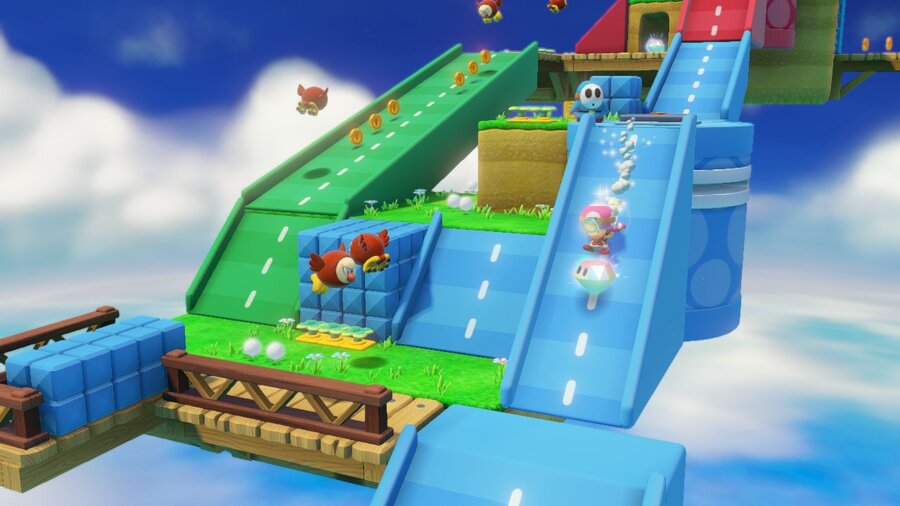 In the coming days and weeks we'll learn a lot more about Nintendo's sales and performance over the Holiday period, and while there's optimism in some territories the UK charts continue to suggest that the company is struggling in the country. Whether the UK market will be highlighted as a problem area by Satoru Iwata in the financial reports at the end of January - due to its relative importance in Europe - will be interesting to see.
The latest chart results in the country make disappointing reading, once again, as Nintendo struggles to make a notable impact. Captain Toad: Treasure Tracker made a decent start despite a muddled release in the UK, but has plummeted down 24 places to finish in 40th position in the all-format charts; it looks likely to disappear entirely from the top 40 listing by its third week of official release.
The leader of Nintendo's pack is Super Smash Bros., including both the Wii U and 3DS versions, in 18th place for all formats; the home console version occupies 32nd place in the single-format chart. Pokémon Alpha Sapphire has climbed a few places in the all-format chart to 29th, staying ahead of Omega Ruby in 33rd. Finally, Mario Kart 8 drifts into 39th place.
While these charts don't include eShop sales, it's a worrying indication of Nintendo's struggles in the UK - as was also the case over the festive period - to have a major impact against rival systems and multi-platform games. The latest Smash Bros. entries and Pokémon provide some consolation, but the big N will need momentum - and store presence - to improve.
[source chart-track.co.uk]