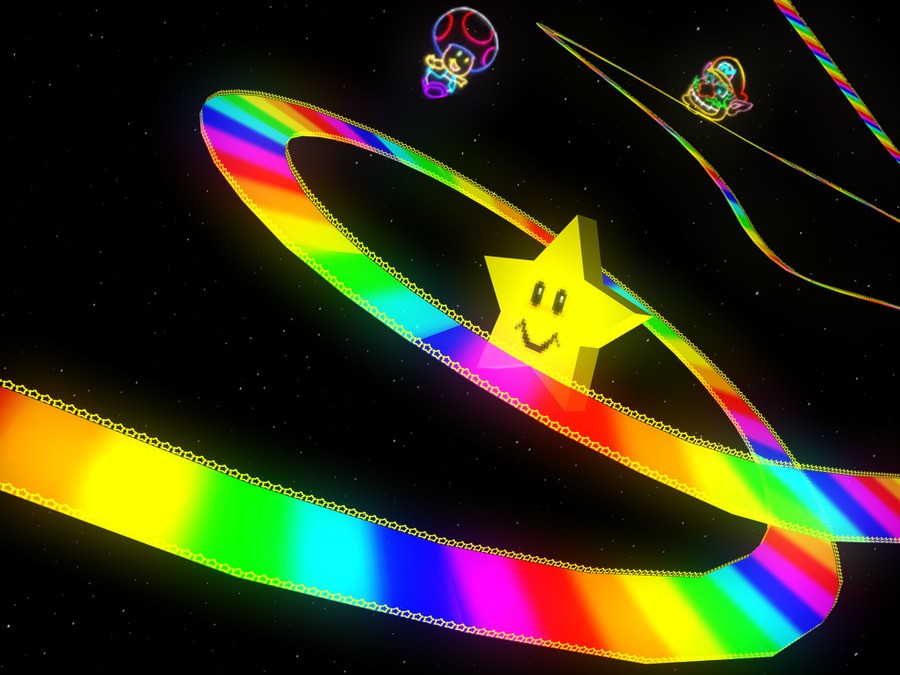 Rainbow Road from Super Mario 64 is a track steeped in many people's nostalgia banks, and Mario Kart 8 recreated that experience in HD for the first time earlier this year. Now, a clever modder who goes by the name of 'N64AC' has managed to get the original track working on an upcoming realistic racing simulator coming out for PC called Assetto Corsa.
The bold, obnoxious colours contrast beautifully against the gritty, menacing roar of the formula 1 car used to navigate its many twists, turns and other features such a vehicle is not designed to tackle. The initial drop reportedly destroys the suspension of most of the cars that don't drive down it carefully enough.
Future developments include a mini-map and of course the course's wonderful theme music.
Be sure to check out the video below to see the track in action. Does this make you yearn for the classic N64 experience, or are you happy with the updated version in Mario Kart 8? Let us know in the comments section!
[source wired.com]