While Nintendo's appearance at E3 — widely regarded as a success — was only a little under a month ago at the time of writing, in modern consumer and internet terms that is an age. Since that time we've had some updates on key releases on the way this Fall, and a lot of focus on the wider picture of eShop games and releases coming our way later this year. Nintendo itself has been reasonably quiet, drawing breath and overseeing a typically quiet Summer line-up of retail games.
There's still plenty for Nintendo gamers to enjoy, particularly in terms of download titles, but we're getting to the stage where we all start shuffling in our seats, twiddling our thumbs and wondering when the next Nintendo Direct is coming. What surprises does the Kyoto company have for us? How much can we reasonably expect?
Looking at what was missing from E3, and at trends from past years, let's consider what Nintendo could bring in the coming months to keep fans and the wider public excited about Wii U and 3DS.
---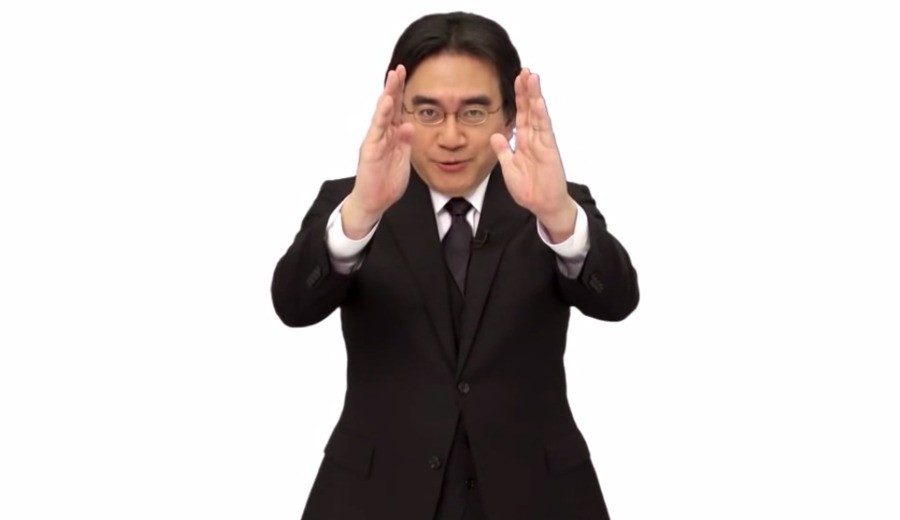 Timing for the next Nintendo Direct
Looking over the past couple of years, the limited trends suggest that we're not far away from the next broadcast from Nintendo. Back in 2012 the gap between the LA show and the first major Direct was just three weeks, as Nintendo unveiled the 3DS XL as the main showcase, along with some other titles. Another hardware reveal seems extremely unlikely — we only just had the 2DS in October 2013, too — though there are remaining questions over Wii U hardware. It seems that Nintendo is managing its inventory of the home console by primarily sticking to the 32GB white model in Japan and the 32GB black system in western territories — whether it'll push the boat out to offer the alternatives in each region or even new models is up for debate. Any hardware-focused presentation could revolve around that white model coming to the West along with an attractive bundle promotion — not a formal price drop — but it seems like a low likelihood scenario.
Perhaps 2013 is more instructive in looking at what's next, and its first post E3 broadcast was a Nintendo Direct Mini over a month after the main event, which provided updates on confirmed titles and also unveiled EarthBound for the Wii U Virtual Console as its grand finale. It was relatively light on exciting moments yet had some useful details, and the company allowed itself a blockbuster finish — this broadcast wasn't hyped or presented live, either, but rather just dropped onto YouTube. A full length Direct followed another few weeks after, which went into greater depth on more games though, again, was short on wow moments.
That's the challenge for Nintendo in its next Direct. Assuming we're looking at a broadcast between 1-2 months after E3, it'll be interesting to see what surprises Nintendo can throw up to keep momentum going. Let's consider some possibilities...
Expanded details on the 2014 lineup
Unlike its low-key E3 2013 efforts, Nintendo went all-out this year and, through its Treehouse shows in particular, showed a lot of footage of announced games. Though wonderful for that big week, it makes the company's job harder now in its follow-up efforts. That said, there's a decent volume of major retail and eShop games coming in 2014, so there's scope to reveal much more on each, not to mention solid release dates.
The second half of 2013 brought us four broadcasts specifically branded to focus on either one or two specific titles, rather than promising a broad range. There was a Pokémon Direct, and that seems likely again with Omega Ruby & Alpha Sapphire hitting 3DS this November. There were a few examples focused on Wii U, as well, and obvious candidates for this treatment are Hyrule Warriors and Bayonetta 2, as they could both feasibly take over a 20 minute broadcast on their own. Super Smash Bros. has already had its own Direct, so would more likely be featured as a headline act in a broader presentation. One major product that seems destined for its own themed broadcast, meanwhile, is the amiibo range of toys — release dates, pricing, details on functionality within multiple games: key information that needs to be shared to build excitement ahead of their Holiday arrival.
Overall, there are quite a few titles confirmed for 2014 yet don't have firm release dates, so these seem like candidates to fill out the next Directs. Surprise features, playable characters and DLC are also factors that can be shown off.
Firmer release details for 2015 E3 reveals
One perfectly fair and critical observation that could be made of Nintendo and its rivals at E3 was the reliance on 2015 games. The big N was perhaps a little more generous in its 2014 line-up than some, but key games like Splatoon, Yoshi's Woolly World, Xenoblade Chronicles X, Mario Maker, Star Fox for Wii U, Code Name: S.T.E.A.M and more besides all down for next year. Star Fox was the most mysterious of those games, targeting 2015 yet only visible in prototype form to limited press in LA. That aside, some of these titles have been in the works and confirmed for 18 months or more, and those due in the first half of 2015 are likely to feature in broadcasts over the rest of this year. Devil's Third may get plugged a fair amount, too, as a beacon of third-party exclusive 'mature' support for Wii U.
Beyond early demos and release windows, then, titles such as these will likely be headlining broadcasts from Fall and into Winter. Will we see another Hyrule Warriors-style shock at the end of the year for a 2015 game? We'd be surprised if we don't.
More eShop surprises
It's difficult to spring retail game surprises, and it's likely that Nintendo's used up the majority of its major reveals on that score during E3. The second half of last year was big on eShop surprises, however, kicking off with that mention of EarthBound launching the second half of 2013. As for this year, there are plenty of enticing downloads due this year and beyond, and we'd hope these are given some air-time by Nintendo.
Late last year also brought us NES Remix, and it wouldn't surprise us if Nintendo steps up to the SNES to keep that mini-franchise going. Some 'available to download after this broadcast' announcements would certainly be welcome, and there are easy wins for Nintendo in the Virtual Console stakes — Nintendo 64 has to arrive on Wii U at some point, and some may still dream that the Smash Bros.-related release of the GameCube Controller Adapter will also open the door for GameCube on the service, though that's a little more fanciful. As for the 3DS Virtual Console, it's been relatively quiet recently and needs a boost.
Download efforts from small developers on Wii U and 3DS will deserve official attention, then, though we'd like to raise, again, another 'easy win' for Nintendo. If it can assign a small team to digitise manuals and produce the necessary files, the reveal of Wii and DS retail games available for download could generate some buzz, especially if there's a focus on rare games or affordable prices. There's an audience that still wants to experience last-gen classics and is building a collection of download titles — it'll need a sensible pricing model from Nintendo, which brings us to our almost-final major focus for upcoming Direct broadcasts.
System updates, that smart device 'service' and customer loyalty pricing
Some latter-half 2013 broadcasts focused on system updates and improvements to firmware for Wii U and 3DS, with Nintendo Network ID integration and Miiverse on 3DS being integral last Winter. On a defensive early this year after grisly financial results, Nintendo talked up its plans for more system updates — we've had a major Summer update on Wii U — and one or two more may come. Smart devices were a hot topic, too, and assurances were given that Nintendo would reveal services on smart devices that would promote Nintendo and drive consumers to Wii U and 3DS; lips have been sealed, beyond hints, at what this will mean. If this app — or multiple apps — are ambitious, it could be a centre-point for a Direct.
Pricing and customer loyalty schemes may be a recurring theme, with Nintendo not only experimenting in models such as free-to-play but also stating that pricing structures to reward loyal gamers may be implemented. We have Club Nintendo and the Wii U Deluxe / Premium Promotion along those lines, yet a more formal and wide-reaching scheme would be welcome, particularly as selling Virtual Console or smaller experiences at relatively high prices becomes more challenging. Cross Buy also seems like a potential change, with creeping examples such as Squids Odyssey in Europe leading the way — the calls for unified purchases of Virtual Console games between Wii U and 3DS continue to be heard. Promotions for dual releases such as Super Smash Bros. also seem like a sensible way forward to reward fans.
We'll also mention, in hope more than expectation, that a move of the Nintendo Network ID to the cloud, lifting that limitation of content being tied to hardware, would be an appreciated development. Noises from Nintendo seem to point to this being utilised in future hardware, though we'd hope there's still scope in the Wii U / 3DS generation, in order to lift any lingering concerns some have over 'going digital'.
Finally...
Quality of Life. It seems likely that this mysterious health-focused platform will be revealed this year. Whether it'll be in Nintendo Direct or through other means is up in the air, but we'll surely learn more before 2015 arrives.
---
There's plenty to potentially look forward to this year, in any case, and we certainly hope for some Nintendo Direct thrills. What do you expect in terms of major reveals for the rest of the year? Let your imaginations run wild.