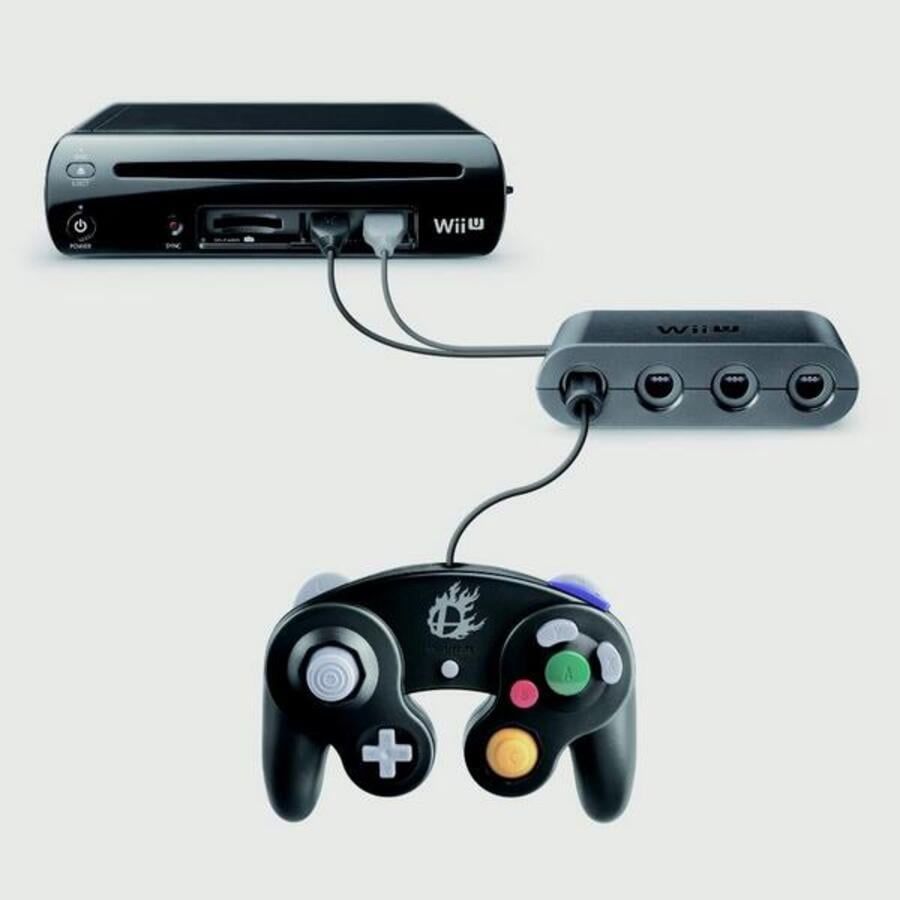 It's safe to say that fans of Super Smash Bros. will be looking forward to the live Invitational event at E3. Nintendo has today ramped up the hype for the event by revealing the competitors, hosts and rules, but also an exciting peripheral that will allow players to use GameCube controllers on the Wii U.
Yep, the adapter pictured above will allow up to four GameCube controllers to be plugged in and used on the Wii U, opening up what some regard as the best control-scheme for the iconic fighting series. No release details or pricing have been given yet, but they'll come soon enough — what's also exciting is that Nintendo may produce some new GameCube controllers, if that Smash model is to be believed.
That reveal comes at the end of the video below, which confirms the competitors, announcers and rules for the upcoming tournament. Geoff Keighley is the high-profile host, meanwhile, which represents a positive coup for Nintendo; he's undoubtedly a major name in mainstream video game coverage. If you want to know more about the demo build, playable characters and how it'll all go down, the video answers plenty of questions.
The GameCube adapter is the big news, however. Looking beyond the obvious benefit for Smash Bros., could this adapter and potentially new controllers on the market open the door for GameCube on the Wii U Virtual Console, skipping past any controller compatibility issues? We're speculating, but like to dream.
Are you excited about this adapter and the Smash Bros. Invitational details? Let us know, as always, in the comments below.