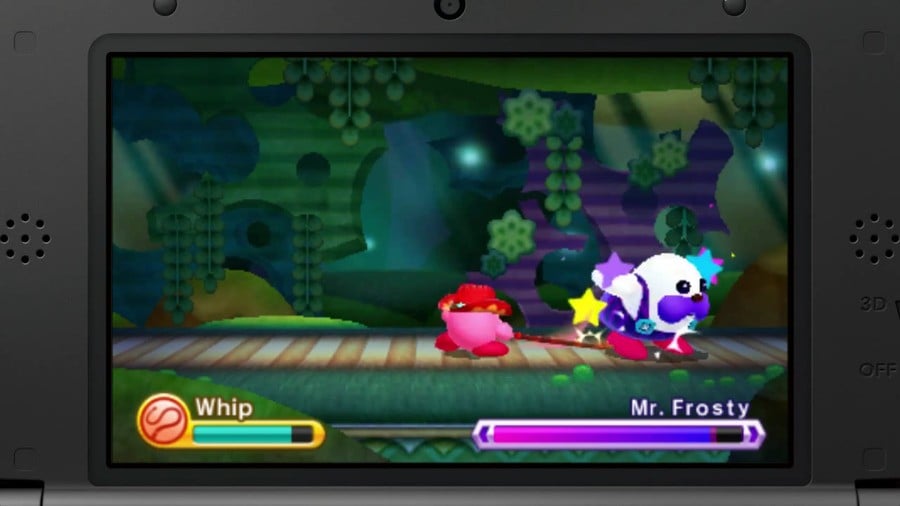 While April's confirmed and expected mix of GBA Virtual Console games on Wii U and eShop treats will have bank managers peering with interest at spikes in payments to Nintendo, we suspect May will be a strong month at retail. The 3DS kicks us off with Kirby: Triple Deluxe on 2nd May in North America — 16th May in Europe — while Mario Golf: World Tour swings into view on 2nd May in both territories. Then we have a certain Mario Kart 8 wheel-spinning onto Wii U on 30th May.
Nintendo's publicity and marketing teams will be rather busy, in that case, and the latest video from Nintendo of America showing off Kirby's new adventure is likely to raise a smile. It's always been a series full of quirky moments and humour, and some of these have been put together in a special video. We see Kirby creeping around under a block, using an umbrella to keep volcanic rocks at bay, and being a bit raunchy with a whip. No, really.
Check it out below — are you planning to pick this up in May?