Earlier this month we shared five Mario Kart 8 courses shared by Nintendo in the form of rather presentable screenshots. We'd hoped it would be the start of a gradual reveal of many more of the upcoming tracks, yet our waiting has been rewarded with just two additional courses; the reveals stopped on 7th March. Rather than wait for more — which could go on for weeks — below are the two tracks posted since that last article, perfect for some relaxing Sunday dreaming of what's to come in the much anticipated Mario Kart 8.
These two courses don't account for all of the tracks we've seen, of course. The various trailers — including the most recent at the end of this article — have given glimpses of some extras, while re-worked classics have certainly been spotted. Nevertheless, the two additional reveals via the Wii U UK Facebook page give us a nice view and names for these two tracks.
You can see them below, taking the Facebook reveals to seven in total — we're assuming there'll be 16 new tracks, as has been the norm in recent generations. Those with eagle eyes can possibly account for double figures in terms of brief glimpses of new tracks, though not all have been shown.
In any case, below are Cloudtop Cruise and Bone Dry Dunes, with the latter pointedly leading to a drying up of fresh looks for the past week or so.
Cloudtop Cruise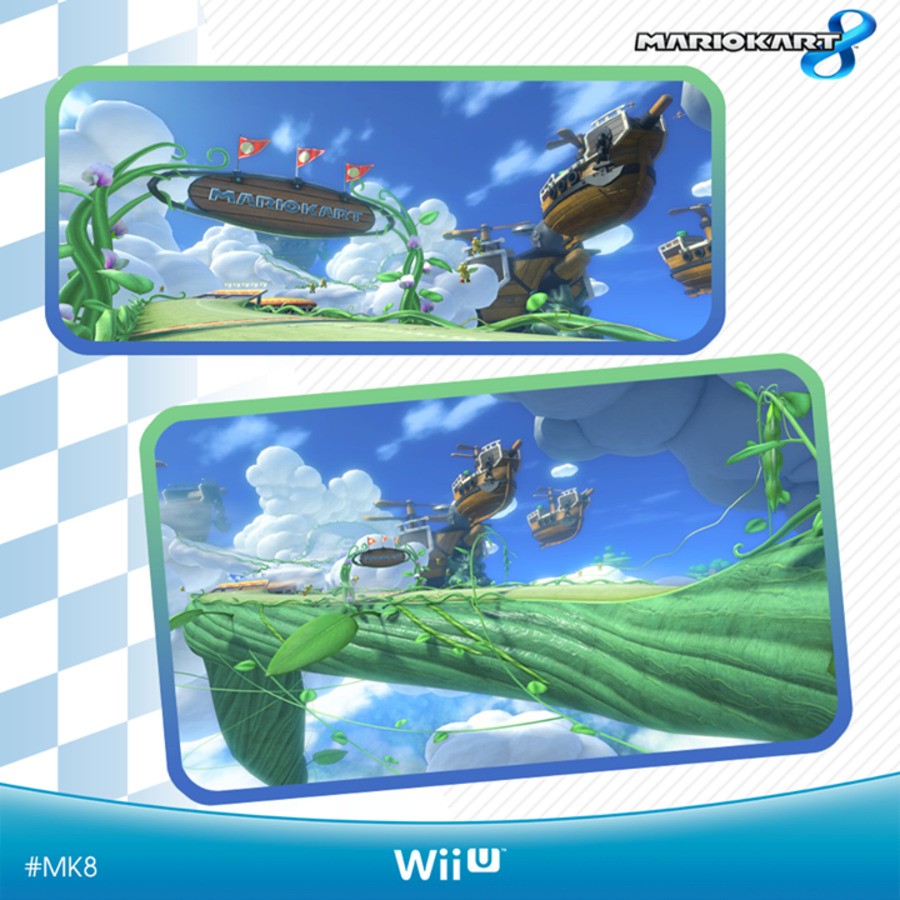 Bone Dry Dunes
---
Let us know what you think of these two courses in the comments below, while once again we can all enjoy the latest gameplay trailer.
[source facebook.com]