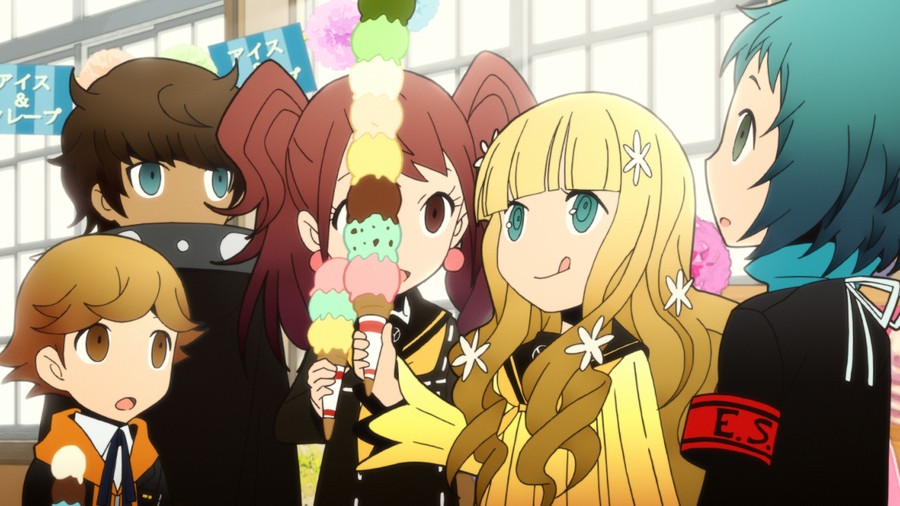 In recent times we've been posting some information on Persona Q: Shadow of the Labyrinth as the build up continues to its June release in Japan. Thankfully we no longer need to consider it a matter for import, as Atlus has confirmed the title will come to North America in Fall this year.
This game blends characters from Persona 3 & 4 with gameplay influenced by the Etrian series — most importantly it'll also be the first appearance of the franchise on a Nintendo system. Below is an excerpt from the Atlus press release explaining more.
Characters from Persona 3 and 4 have been given a complete visual overhaul to match the Etrian style and plunged into an alternate world resembling Yasogami High School. Legend has it that listening to the end of the bell chimes of Yasogami High's clock tower causes people to die, and this time the bell tolls for the Investigation Team and the SEES. Trapped in an other-world filled with Shadows, the protagonists from Persona 3 and Persona 4 each have different events to follow, allowing the player to choose and experience two different plotlines. As both groups seek a way out of the labyrinth, they will run in to two new characters, Rei and Zen, who may hold the secret to this new mystery.
Atlus seems to be gearing up for a busy year — three other Persona games have been confirmed (of various styles) across the PS3, Vita and Xbox 360 — now that owner Sega has confirmed restructuring plans that leave the studio in a strong position. The North American arm of the company looks set to continue its previous good work with releases such as this 3DS title, though unfortunately none of this localisation news applies to Europe at this time.
Are any of you excited about picking up Persona Q: Shadow of the Labyrinth on the 3DS later this year? Check out the teaser trailer below and let us know.