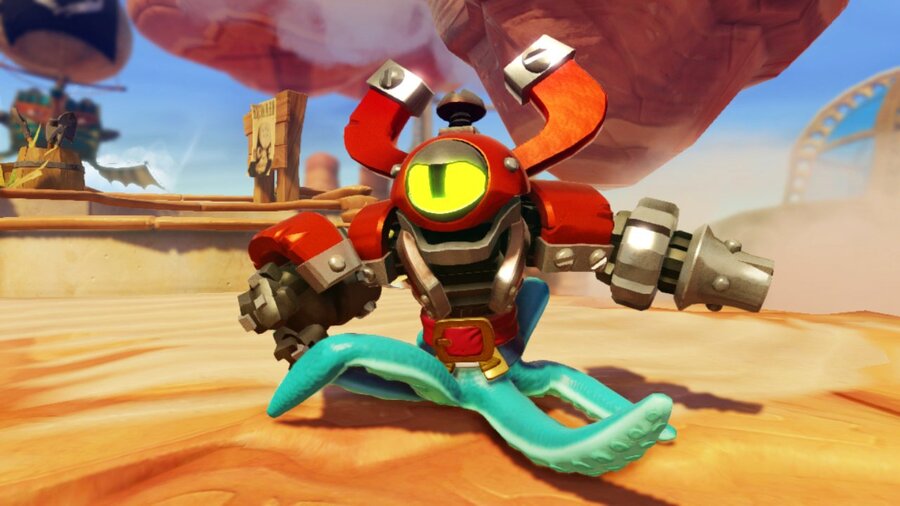 The war between the two major players in the figurine beaming adventure game genre has been raging lately what with the release of Disney Infinity last month.
Naturally, the ambitious project takes a lot of influence from Activision's Skylanders series and according to Disney Interactive it shifted 294,000 starter packs in the U.S during the final two weeks of August.
Speaking to GamesIndustry International, a spokesman for the company said it was "very pleased with the launch" in the U.S. and around the world and believes Disney Infinity is well-positioned for the critical holiday season.
Not to be outdone, Activision has flexed its sales muscles by revealing just how many packs Skylanders Giants sold in the 12 months up to 31st August 2013. It turns out in its first two weeks it sold more than 500,000 starter and portal owner packs globally, which looks more than Disney's number but of course includes all nations and not just the U.S.
To date, the Skylanders franchise has generated more than $1.5 billion in worldwide retail sales and Eric Hirshberg, CEO of Activision, said Skylanders Giants "delivered the biggest kid's video game launch of the last 12 months".
We've accomplished this unmatched level of success by consistently delivering magic to our passionate, young fans. And the best is yet to come. With next month's release of Skylanders SWAP Force, we will take this category that we've pioneered to a new level of innovation and creativity.
Skylanders SWAP Force will land in North America on the 13th October, Europe on 18th October and Australia on 16th October and will be available on Wii U, 3DS and Wii, as well as PlayStation 3 and Xbox 360. It will be in direct competition with Disney Infinity and will be fighting hard for those holiday sales.
Will you be looking to buy one of these products on the run up to the festive season? Which do you prefer, Skylanders or Disney Infinity? Let us know in the comment section below.
[source gamesindustry.biz]