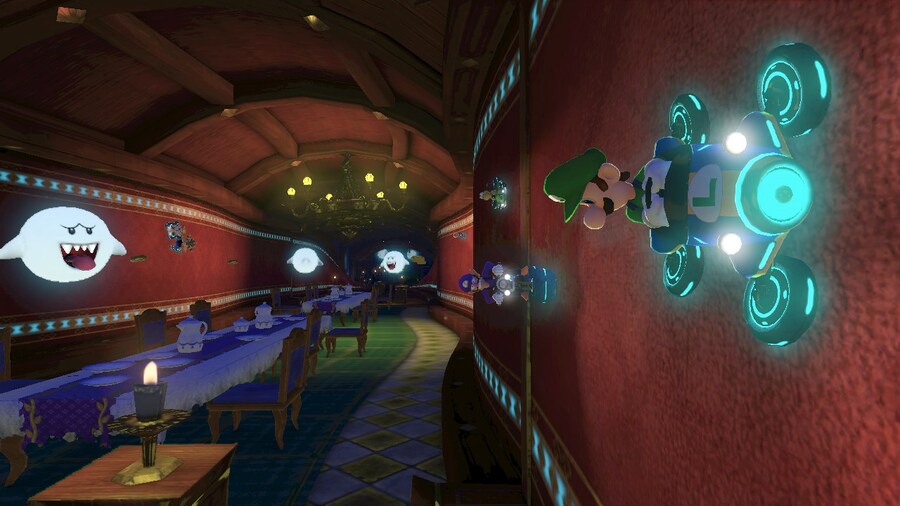 A week ago we were happy to share the news of the big hitters that Nintendo is bringing to the Eurogamer Expo this year, as well as confirmation of our very own StreetPass and multiplayer booth.
There were some exciting titles announced, such as Bayonetta 2, Donkey Kong Country: Tropical Freeze and Super Mario 3D World on Wii U, as well as The Legend of Zelda: A Link Between Worlds and Pokémon X & Y on the 3DS; there are many more, of course. One obvious exclusion was Mario Kart 8, however, which is due on the Wii U in Spring 2014.
Thankfully Nintendo UK has now confirmed that the new racer will indeed be at the show, which is sure to raise the hype levels around the Nintendo booth. Quite a few members of the Nintendo Life team loved the demo available at a post-E3 event earlier in the summer, and feel that it'll bring more terrific multiplayer fun to the Wii U.
So, if you're lucky enough to have a ticket for the Eurogamer Expo in London in just a couple of short weeks, this is a demo you won't want to miss.
[source facebook.com]