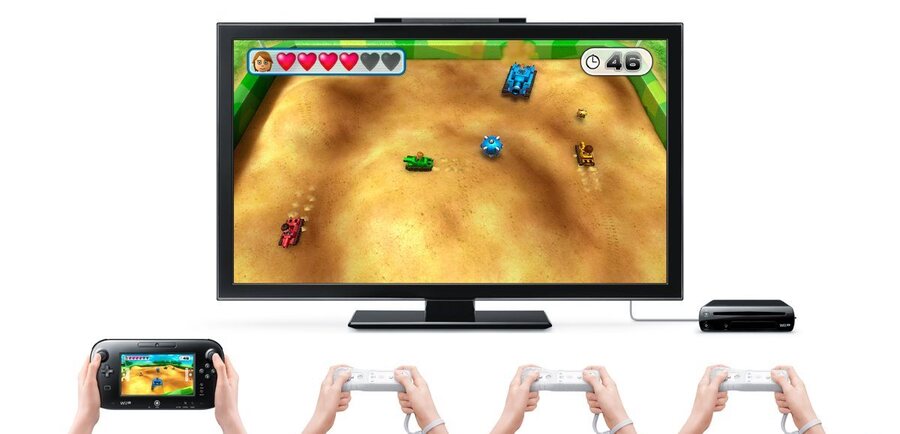 Update:
Wii Party U will also arrive in Wii Remote Plus bundles in Europe, dated for 25th October. Listed as "Limited Quantity", there'll be the option of white or black controllers.
Original article:
As part of Nintendo of America's major information drop today, it's confirmed that Wii Party U Wii Party U will be released in the region on 25th October, will be bundled with a Wii Remote Plus and have a suggested retail price of $49.99.
The inclusion of a Wii Remote Plus unsurprisingly positions this as a Wii U equivalent of Wii Play, which sold in impressive numbers as it offered a mini-game collection and a controller for the price of a standard game. Combined with the Wii U price cut it could be a key release when targeting families that are considering an upgrade to the hardware. It's also a title that promises a good deal of fun and playful usage of the GamePad, as we explained in our Wii Party U first impressions earlier in the summer.
Will you be tempted to pick this up at that price, especially with a Wii Remote Plus included? Let us know in the comments below.